Back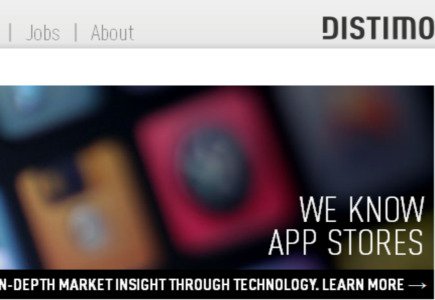 Blooming application business topic of a monitoring report

This week's report issued by the Netherlands-based apps monitoring organization Distimo informs of a fantastic development of mobile apps in 2010, and it includes data from iStore, Blackberry App World, Google Android Market, Nokia Ovi Store, Pal All Catelogue, Windows Marketplace for Mobile and Windows7 Marketplace, along with detailed statistics on favorite applications and growth statistics.

According to the report, it seems that the iStore keeps its top position with some 300,000 apps available, noting a doubled increase compared to the year before. In terms of the growth noted in free applications, it amounted to 174 percent, whereas the number of paid app downloads increased by 111 percent.

Still iStores were not the only ones to see magnificent growth - Google's Android apps were up six-fold in 2010, reaching a total of 130 000. Following them are Blackberry and Nokia Ovi with 18 000 and 25 000 apps respectively, the numbers three times higher than the ones in the year before. The highest volumes were noted among free download applications, which dominated the activities on all platforms.

Most applications users come from the United States, where top 300 free applications saw amazing 3 million downloads a day in December 2010 alone, whereas in the same period paid downloads reached 350 000 a day, noting a 30 percent boost in the last six months of 2010.

It was assessed by Distimo that the decline of the average price of paid applications to under a dollar probably happened because of the sector's increasing competition.

The download was rather balanced in case of Google Android and Nokia in terms of most downloaded categories, whereas Blackberry users mostly downloaded entertainment applications. On the other hand, the type of applications selected by iStore users was somewhat surprising having in mind brand perceptions – they mostly downloaded business-oriented applications.

Of paid game applications, Angry Bird series seems to be a top favorite, whereas their free download counterparts included Facebook, Skype, iBooks, Talking Tomcat, Windows Live Messenger and Google Live App.
General Gambling News
Casino Games
Casino Software
Back to articles