Back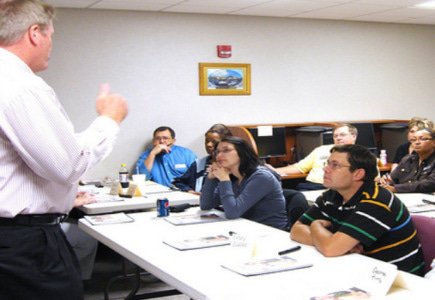 268 members of staff trained on their home ground in 2010

This month's report to to eCOGRA's Independent Directors, conducted by Fair Gaming Advocate Tex Rees points out that the player protection organization in 2010 brought responsible gambling training to operator bases.

Instead of at its London head office, eCOGRA visited some eight international operator and software provider bases and provided them with full day sessions, where it trained a total of 268 employees.

According to Rees, typical training sessions included:

* Problem gambling awareness

* Social responsibility

* Responsible gambling regulations and requirements

* Interaction with the player

* Dealing with problem gamblers

In addition, Rees states: "We used to host the training at a single location with a small number of delegates attending from a number of different operators. The delegates were then tasked with training their staff when they returned to their companies.

"We now provide this important training at operators' sites as a far more cost effective way to reach more employees directly and properly train those who are on the front line and are most likely to initially deal with problem gamblers.

"This also allows staff to discuss problems they have experienced in specific circumstances and receive professional feedback. The training is designed particularly for staff who interact with customers, such as call centre representatives and VIP department employees, but is also of value to staff in the marketing, retention, fraud & risk departments," she said.

"Delivering the training at the operator's premises additionally helps us to customise the training to the operator's brands and to meet any specific needs that have been noted at that level."

This turned out to be quite a popular action, which has been proved by a number of complimentary assessments from operators. For example, a Betclic employee who attended the course, noted: "It definitely deepened my understanding of spotting the triggers for problem gambling and confirmed the importance of making available a range of responsible gambling tools for vulnerable players."

It was stated by eCogra CEO Andrew Beveridge, that any gambling environment should have its staff take the training to deal professionally and sensitively with responsible gambling issue, adding that this is certainly regarded as a priority in the eCOGRA standards for best operational practice.

"The percentage of gamblers who develop a problem may be relatively small - around 2 percent - but these are vulnerable members of society and they deserve appropriate and sympathetic but firm treatment by properly trained staff," he said. "These training initiatives have proved increasingly popular, and we expect to extend our coverage in this area further in the future."
General Gambling News
Gambling Law & Society News
Back to articles