Back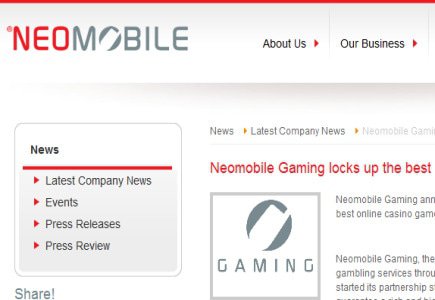 First mobile casino for Italian market

It has been all over the industry news this week that Italy is about to get its first mobile casino, as a result of an agreement between mobile gambling solutions provider, Spin3, powered by Microgaming, and Neomobile Gaming, a division of Neomobile Group.

It has been reported that Neomobile Gaming inked a strategic partnership with Spin3 for its play-for-real mobile casino product, GameWire™, and with Microgaming-powered Prima Networks Limited for its online casino product.

In addition, having in mind the goal to capitalise on the strong entertainment portfolio of Spin 3 and enter the eGaming market for the first time, Neomobile applied for the Italian gaming AAMS license for online and mobile with support from Spin3.

Regarding this new moves, Francesco Postiglione, managing director of Neomobile Gaming, said, "The synergic sharing of respective know-how, after the achievement of AAMS authorisations, will allow both companies to build the very first Italian mobile casino. I am sure all those fans passionate about casino games will look on with great interest at this, both for the user experience and for the high level of safety and security offered."

A Head of Spin3, Matti Zinder, also commented: "Italy is starting to fulfil its potential as a leading eGaming market. Its progressive regulation makes it an example to the rest of the world.

"Neomobile has identified the great opportunity to move into the eGaming market thanks to the new legal framework, and further leverage its strong portfolio of consumer content. There is a crucial first-mover advantage with regulated markets, so it's incredibly important to take the right approach from the beginning. We are working closely with Neomobile to launch what we hope and expect to be Italy's first mobile casino."
General Gambling News
Casino Games
Gambling Law & Society News
Casino Software
Back to articles