Back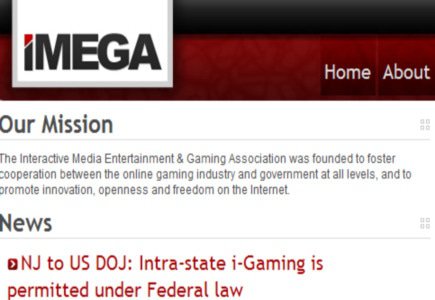 Online gambling offers lucrative benefits

It seems that the action group iMEGA (Interactive Media Entertainment and Gaming Association) has decided to give New Jersey governor Chris Christie a little push to sign off on Sen. Ray Lesniak's bill legalizing intrastate online gambling, and to do so, the Association issued an independent economic development study.

The study titled "Potential Economic and Fiscal Impacts of the Proposed New Jersey Intra-State iGaming Bill," conducted by a public policy and economics consulting firm Econsult Corporation, proves that such new regulation would bring New Jersey a significant number of benefits, including offsetting the state's budget deficit, with the assessed numbers of up to $7 billion in gross i-gaming yield and 57,000 new jobs.

It was also added that the bill could serve as a major recovery factor for the state's deteriorated economy, and also bring a boost into the employment sector.

In terms of short-term effects, there are "increased economic activity, employment, demand for commercial office space and tax revenues" as well as $210 million to $250 million in gross gaming yield, which would lead to $55 million in tax revenue while providing around 2,000 new jobs in the sector.

The above mentioned numbers are poker and casino games-based figures, which means that the wider plan would lead to much more significant benefits, it was stated by iMEGA Chairman Joe Brennan Jr, who added: "The economic benefit has the potential to extend far beyond the available gaming tax yield."

"What has made this compelling for New Jersey is the opportunity for job creation in a high-tech sector, as well as the ability to attract significant investment dollars to the state. New Jersey wants to be the capital of i-gaming, and with all of the infrastructure, workforce, regulatory and location advantages, it very well could be."

According to the report, "Successful enactment of the proposed legislation could generate economic and fiscal benefits that far exceed those associated with an intrastate system.

"In particular, [the] passage of this legislation could allow New Jersey to become the business hub of a burgeoning new industry, exporting services to and generating income from gamers throughout the country."

At the moment, the state's debt has been downgraded by Standard & Poor to AA- from AA, and based on this New Jersey is one of the seven lowest rated states in America, which could make government borrowing or refinancing more expensive for taxpayers, so the next state budget could face a deficit between $8 billion and $11 billion.

Therefore, the governor should better hurry, as he doesn't have much time to put his signature on the bill, with the deadline expiring February 24. In case he fails to put veto or sign the bill, it will automatically come into force, making New Jersey the first state to legalize online gambling in the U.S.
General Gambling News
Gambling Law & Society News
Back to articles