Back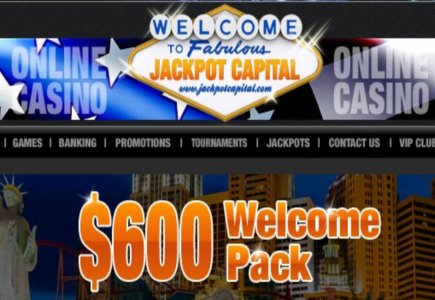 Some even repeat success

The past week was very lucky for some players, especially for the one identified as Armin B., who gave six online slot machines at JackpotCapital.com a try over a two-day period, and scored a win after each session, in the end boosting his bankroll with $139 957.77.

He stated: "I had played Aladdin's Wishes before. In fact, I had a bit of luck on it last time I played so I started there. I couldn't believe it when I won $29,305!" He then continued to play Count Spectacular and racked up $9,980, Goblin's Treasure to win $10,020 and finally scored another $25 593.77 on Mystic Dragon.

However, Lady Luck decided to look at him the following day as well; on that occasion he decided to try out Texan Tycoon, where he scored $21 394.50 and then concluded with Pay Dirt which paid him $43 665.

According to Casino Manager Oliver Smith, "We often see players have winning streaks. Sometimes Lady Luck just smiles on you! However, this really is an incredible run of luck. He won a lot of money and it sounds like he had a lot of fun in the process. We couldn't be happier for him!"

In addition to this, there was another big win case at WinADayCasino.com, triggered on the Tropical Treat slot by player Sylvia M., who took home a $165 900 progressive jackpot. "The progressive jackpot can be won on any of our online slots," said Michael Hilary, manager of the slots and video poker site. "But since it's been the Game of the Month for March and has been played more than usual over the last few weeks, I guess it's not surprising that's where this latest jackpot was won."

In a comment regarding her big win, Sylvia M. said: "I figured, the jackpot hasn't been won for a couple of months. And every few weeks when it gets over $150 000 you just know it's going to be won any minute. That's when I make a point of betting enough to qualify for the jackpot. That's my little slots strategy and it sure worked this time!" She also added that she will use the money to do something special for her two daughters and invest in her home.


General Gambling News
Casino Games
Back to articles