Back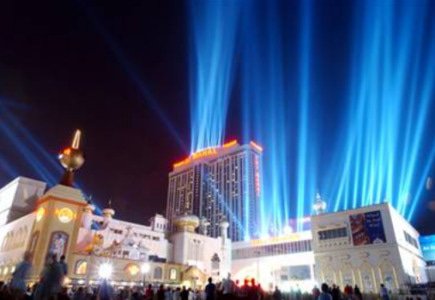 Increased chances of hitting that big one in Atlantic City

This week, the press has reported that casinos in Atlantic City have changed the rule about progressive jackpot which allows casinos to terminate it, and keep the accrued money. Before this change, all players, both on and offline, thought about the content of progressive jackpots as "theirs" because a proportion of their wagering was seen as a part of building the jackpot.

Based on the new rules, the casinos are only required to give the public 30 days' notice, and if there's no winner, the casino can "cancel" the jackpot and remove those machines, whereas the previous rules had bound the casinos to transfer the jackpots to other progressive or multi-machine system, which is a usual practice in the online environment.

With this change, casinos are allowed to get rid off and replace slot brands that underperform. It is also permitting casinos to increase the odds of winning progressive jackpots from 50 million – to – 1 to 100 million – to – 1. Another change is that casino has no obligation to pay for a slot jackpot that was canceled, and from Tuesday this week, casinos in Atlantic City can keep the money that would have been used to pay any player hitting those jackpots. All those changes apply to progressive slots within one casino. And all of them may prove to be quite controversial.

A director of the New Jersey Division of Gaming Enforcement, Josh Lichtblau said that the new rule is designed to enable casinos to quickly change the slot machine themes that are not popular among players. Over the past four years, casinos from neighboring states captured nearly a third of Atlantic City's casinos revenue, and these new rules issued by the Division, help the casino operators who claimed that the old rules were out-of-date, costly and with a lot of obstacles. He further stated that the casinos are not allowed to play "bait-and-switch" with slot machines, thus, they are not allowed to build up jackpots and then cancel them. So, once canceled progressive jackpot theme can't be brought back.

In 1992, New Jersey for the first time allowed casinos to cancel progressive jackpots. During the first three months operators canceled $16.6 million worth of jackpots, keeping all the money. That rule was then annulled, and casinos had to transfer progressive jackpots to other progressive games. David Hughes, chief financial officer of Trump Entertainment Resorts stated that he has doubts casinos would often use the cancelation rule, because to most the jackpots make the games more attractive and that casinos would rather make sure that players are satisfied and rewarded. He said, "You don't do it for financial reasons. You'd have a backlash from your customers if you did that. You'd anger your customers, and customers drive everything."
General Gambling News
Casino Games
Land Based Casino News
Back to articles