Back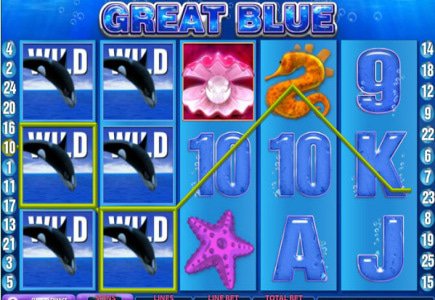 Londoner does it twice in a week on Great Blue Slots

Some people never strike a big win, and some hit it twice a week! After reporting of a UK slot player taking home almost £43,500 on Great Blue Slots last week, over the weekend King Solomons Casino reported that the same UK punter had another lucky strike – on the same slots. Only, this time, his hefty prize is even bigger, so he boosted his bankroll with £52,270.

Apart from the prize, the difference between the two lucky streaks was that last time the player accumulated winnings in a series of bonus games, whereas this time he has 2 big breaks on 2 game sessions, one on a single spin with five wild symbols, which brought him £24,313, and the other on the free spins.

In the second session on the Great Blue Slots, the lucky Londoner took the other half of his big win quite promptly, by hitting three stacked wilds first, then receiving four pearl symbols which paid him £1,800 and triggered the free spins, during which he boosted his winnings by another £25,325.

Judging by this, Great Blue Slots at King Solomon's are in a generous mood lately, so more such reports can be expected from this reputable casino in the coming period.
General Gambling News
Casino Games
Back to articles