Back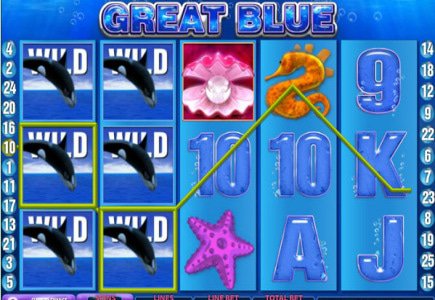 While lightening rarely strikes twice, for one Greek player it has beat incredible odds, winning on Great Blue Slot powered by Playtech. For "PP", playing at Windows and King Solomon online casinos, it has stirred publicity in an unbelievable streak of good luck.

PP makes headlines again this week after winning Euro 96,380 at Windows Casino on a series of single line wins and free spins. The highest single win was an amazing Euro 10,640 with a free spin feature paying Euro 58,800.

Two weeks ago PP played at King Solomons Casino earning a staggering Euro 125,000 on the Great Blue Slot, accumulating most of the wins on several free spin features. The largest spin came when 8 wild symbols appeared on the reels with a payout of Euro 95,256.

The Great Blue slot game payed out again for PP at King Solomons in the month of April with three huge wins. On April 7th he won Euro 24,646, followed by Euro 29,828 on April 10th ending with Euro 109,712 on April 16th.

King Solomons Casino reports that in addition to PP's recent wins on Great Blue, he has won three more major jackpots. The Greek player certainly has the Midas touch for outstanding wins on a single slot.


General Gambling News
Casino Games
Back to articles