Back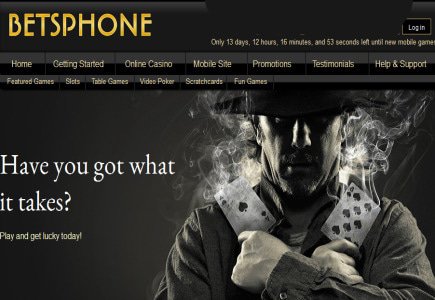 New white label online and mobile offer

Plus-Five Gaming has launched a new white-label mobile and online casino at EU-domained Betsphone for Swedish operator Final Piece Gaming which has 'immediate plans' to release apps into 'both the Apple App Store and Android Market'.

There is a wide range of offers from Betsphone to its customers: a smartphone solution utilising Cozy Games content such as slot and video poker games, blackjack and roulette on iPhone and Android platforms. Not to mention that the online casino supports a broad games portfolio from Viaden and Aberrant Software.

"We wish to remain customer focused and this was our reason for providing both mobile as well as online, in this way we can give customers the freedom to play wherever and whenever they like," said Jens Gyllenberg, Marketing Director for Final Piece Gaming.

"Adding Betsphone to our network was an obvious choice, its vision for the brand's development and its understanding of the industry made it a welcome addition," added Mark Jones, Marketing and Business Development Director for Plus-Five Gaming.
Casino Games
Casino Software
Back to articles