Back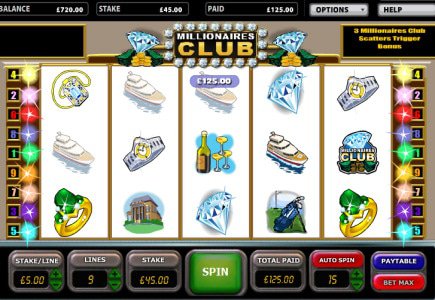 Millionaires Club pays out a massive prize

Whoever thought that a GBP4.50 bet cannot bring you a big win, should think twice, as this is precisely what happened to a 23-year-old barman from Doncaster, who has taken home the biggest slot win in William Hill's history on such a small amount.

The staggering GBP 807 313.43 was hit on "Millionaires Club" by Lien Bailey who was even oblivious about the prize since he lost his wi-fi connection within seconds of the hit. He only learned how lucky he was days later, when William Hill contacted him.

As the lucky punter explained, "I was playing the Millionaires Club on the Vegas slots at williamhill.com when the connection went down and when I went back on the jackpot had been won, so I never thought anything more of it. After William Hill told me that I had landed the prize I still thought they were pulling my leg, but when I checked on-line on the game the money was in my account. I have not been able to go to sleep since, it is amazing and it's completely life-changing for me."

And according to William Hill's spokesman Rupert Adams, "This is the biggest William Hill online game win we've ever heard of, so as well as winning himself a fortune Lien has gone in to the record books too."

In addition, Bailey stressed that, as a motor-racing fan, he may treat himself to a Honda Integra track racing car, a new Range Rover and tickets to watch his favorite football team at the FA Cup at Wembley.






General Gambling News
Casino Games
Back to articles