Back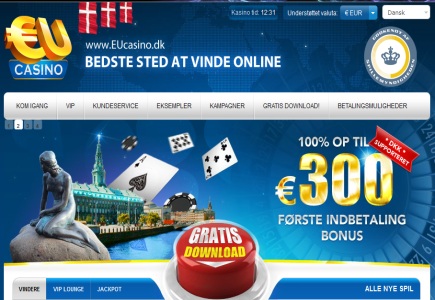 Euro 500,000 to be spent on extensive multi-media campaign

The EU Casino apparently has big plans with its .dk domain, judging by the size of its multi-media marketing investment in the Nordic market - Euro 500,000.

According to the company spokesman, the marketing campaign will include print and television ads, as well as an intensive radio initiative, which will be accompanied in the autumn by a range of TV adverts which are now in production.

"Since launching EUcasino.dk in Denmark on January 1st we have seen tremendous growth far exceeding our expectations," said EGO sales and marketing director Michael Golembo. "This has given us the confidence to now step up a gear and move the brand and SkillOnNet software to a much higher level of awareness and acceptance.

"By the end of June I predict that most Danes will have heard the name and a good percentage of online casino players will have tried us out at least once and come back for even more of the entertainment we provide.'

In conclusion, Golembo said that EUCasino, a flagship brand of SkillOnNet software, will see its offline activity complemented by a significant online campaign with banner advertising and partnerships with a number of targeted affiliate marketing websites and networks, which will help promote its 3D, Instant Play and Live Casino Games.
Gambling Law & Society News
Casino Software
Back to articles