Back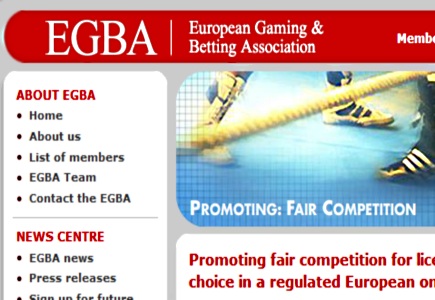 Another key discussion on European internet gambling legislation

Earlier this Monday, the European Gaming and Betting Association, the industry trade representative body, issued its list of requirements related to online gambling ahead of the next European Parliament meeting planned for June 27.

After internet gambling regulation has been added to the EC Agenda, EGBA secretary general Sigrid Ligné referred to the European Commission's Communication and Action Plan saying that demand for online gambling services is on the rise in Europe, but there is no legal framework to authorize positioning of the popular products on the market, so consumers can be expected to opt for unlicensed and unregulated operators, with all the related risks

In relation to the above, Lignéa concluded:"Greater coordination between member states is therefore vital to ensure effective regulation and protection for consumers."

The actions undertaken by the EC chief Michael Barnier in order to help the EU policy debate on remote gambling through his Green Paper consultation were positively perceived by EGBA Secretary. She also congratulated Barnier on launching expert workshops to establish the facts connected to key and sensitive issues such as problem gambling.

The Creutzmann report, adopted last year by the European Parliament, was also mentioned by Ligné,primarily due to the following aspects of the report:

* Acknowledges for the first time that national stand-alone solutions are not suitable for tackling the cross-border dimension of the sector, not least consumer protection, and calls for the adoption of an EU framework for online gambling;

* Urges the European Commission as 'guardian of the treaties' to combat protectionist regimes and swiftly pursue infringement proceedings, some of which have been pending since 2008.

"Without Commission action now, certain member states will continue to consider that they have "carte blanche" to do as they please," Ligné openly commented.

According to her statement, EGBA would like to see EU member states working hand in hand to formulate online gambling regulation in order to protect European customers and avoid expensive doubling-up of controls and requirements, as well as to prevent loopholes and discrepancies.

EGBA proposed adopting a legal obligation for EU members to give each other mutual assistance.

Ligné said: "Our end goal is of course a single licence or passport for online gambling, as exists in other sectors. But a practical start should be made now by the Commission proposing a harmonisation of targeted licensing requirements, common technical standards and reporting tools, and common consumer protection standards based on the workshop agreement published in 2011 by the European standardisation body CEN.

"These are not pie-in-the-sky expectations. They are the bare-bones solution to get us nearer to an EU system which keeps consumers safe wherever they are in the EU, helps curb the activity of illicit operators, provides a level playing field for EU-based, EU-regulated and EU-taxed operators, and produces much needed revenue for EU exchequers at a crucial time for the European economy".

In other words, the Association would like to have a comprehenisve EU-wide legislation for internet to match the existing approach to all other tradable services.

Still, at the moment, there is no EU-level sectorial instruction for gambling. The EU legislation is expected to materialize the two-fold objective of providing customers with a high level of protection anywhere in EU, and ensuring licensed operators have fair market access.
General Gambling News
Gambling Law & Society News
Back to articles