Back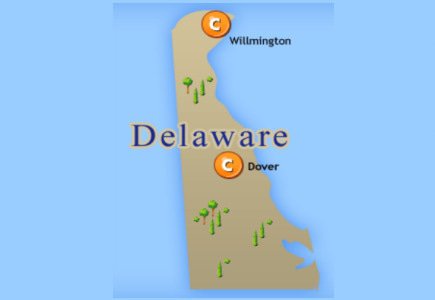 Online gambling legalisation bill on the Wednesday Senate agenda

The Delaware Senate vote on the internet gambling legalisation originally scheduled for Tuesday was disappointingly postponed. The delay caused further deepening of the supporters' concerns that the possible lack of Democratic Party votes could stall the progress of the measure.

The new vote is booked for Wednesday, most probably after the political groups have received proper guidance.

The current legislative session ending Saturday is supposed to include HB333 as the last major piece of Governor Jack Markell-backed legislation, Associated Press reports.

News Agency reports that Patricia Blevins, Democratic Party Senate Majority Leader, stated that support for the new gambling legislation showed signs of "slipping back and forth" and that Democratic leaders consequently "wanted to be certain where we stood."

Blevins plans to cast her vote in favour of the bill, though she feels a "tremendous amount of discomfort" in view of the human impact of gambling expansion, but would not like to see job losses as a result of possible negative vote.

The Tuesday vote process was additionally slowed due to work on amendment to satisfy the state's harness racing industry. Markell administration has been reluctant to support the horseracing leaders' request that greater share of profits from online gaming go to the race budget.

Brian Selander, spokesman for Governor Markel, stated the reasons for postponement:

"Members of the administration were working with senators and others on an amendment that was of concern, and while progress was made and the sponsor agreed not to run it, given the late hour Senate leadership decided the bill will be worked first on the agenda on Wednesday instead,"

Secretary of Finance Tom Cook referred to the agreement saying that after the bill becomes law, the talk with horsemen about a greater share of online gambling profits will be continued based on the real revenues coming from the new offers.

Agreeing on the amendment at this stage would return the bill to the House for another vote, causing further delays and risking its prospects.
General Gambling News
Gambling Law & Society News
Back to articles