Back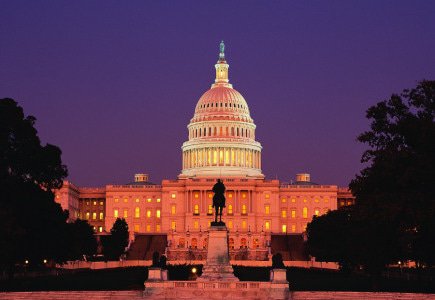 Probably not this year

The two legalisation bills are currently waiting at committee stage in the House of Assembly in Washington and a better chance of succeeding has the one proposed by Texas Congressman Joe Barton because it focuses on internet poker rather than online gambling generally. But its passing is seriously restricted by this year's lame duck session of Congress.

In fact, Barton's bill proposes the establishment of a regulatory and licensing regime overseen by the Department of Commerce leaving individual states with the choice of opting out if they wish.

This week Barton said: "My bill is needed now more than ever. It creates one federal standard that protects the integrity of the game and the financial interests of players -- while protecting American consumers from nefarious and predatory overseas gambling operations. If Congress doesn't act soon we could end up with fractured rules and regulations that vary state to state, leaving more opportunity for fraud and fewer safeguards for players."

At the same time Californian Congressman John Campbell proposes the Secretary of the Treasury responsibility for the licensing of Internet gambling activities, yet giving states the choice to allow or not online gambling within their borders.

Campbell's communications director, Chris Bognanno, commenting bi-partisan support both within and outside Congress, admitted it would be unlikely to see a result in an election year so 2013 was a more likely timeframe for passage: "It's just tough right now to get this kind of thing through."

Rep. Mary Bono Mack, the Californian Congresswoman who convened the hearings on Internet gaming as chairwoman of the House Subcommittee on Commerce, Manufacturing, and Trade last year, now claims that there is "no consensus for moving forward with online poker" because there are tribal issues around the proposals which need to be addressed.

Her opinion is shared by Keith Whyte, executive director of the National Council on Problem Gambling, who points out that this is the tenth year in which legalisation drives have been launched.

Surprisingly enough, the National Indian Gaming Association, which represents 184 different tribes, said it does not support either bill. They have agreed upon six principles to protect tribal sovereignty said Danielle Her Many Horses, the organisation's Deputy Executive Director.

Nevertheless, the American Gaming Association declined to comment on the bills or the issues.
General Gambling News
Gambling Law & Society News
Back to articles