Back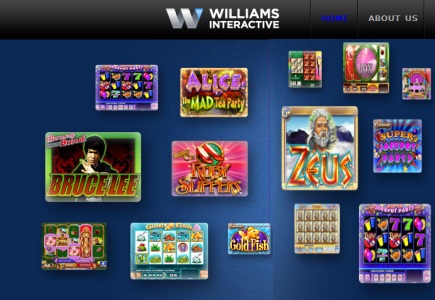 Williams Interactive to be led by Eddin

An announcement came this week from famous land casino supplier with online aspirations, WMS, that it has launched a new interactive gambling subsidiary branded Williams Interactive.

It has been specified by the company that the new division will be managed by its president Orrin J. Edidin.

The launch comes as a logical move after the numerous WMS acquisitions and activity in e-gaming to date, including:

* The acquisition Jadestone, an online skill games firm

* A deal with online gambling software developer 888 for online games and poker content, in preparation for US legalisation

* Partnership with the Partouche group in an online venture in Belgium

* Full ownership of the online casino Jackpot Party, focused on the UK but expanding into Europe

* The acquisition of social casino games developer Phantom EFX

* Application for an online poker license in Nevada

* The cloud-based Player's Life Web Services linking casino-based entertainment with non-wagering entertainment features at home or on mobile devices

* A number of social gaming pursuits, such as the Lucky Cruise social casino on Facebook.

The role of Williams Interactive is to focus on the growth, development and operational execution of the company's online wagering, social, casual and mobile gaming initiatives. Also, it should optimize the benefits of iGaming for WMS' casino operator customers and their players.

Its headquarters will be at the company's technology campus in Chicago, from where Edidin will try to leverage its product development expertise, industry leading content and iGaming capabilities at the same time supporting casinos' participation in these new distribution channels.

Among those who will be reporting to Edidin at Williams Interactive are Jordan Levin, Vice President and COO; Kent Hansen, Vice President and CFO; and Aaron Schurman, head of Phantom EFX. To make the company's team even better, internal WMS individuals and members of the Phantom EFX and Jadestone teams have been recruited for the new venture.

Some staff changes also took place in WMS, where its core gaming product sales and gaming operations businesses, Kenneth Lochiatto took a new role – that of President and Chief Operating Officer of WMS Gaming.

According to Brian R. Gamache, chairman and CEO of WMS Industries, "For several years, WMS has been moving toward the convergence of land-based casino entertainment with players' desires for gaming content across the full spectrum of online, social, casual and mobile mediums. As result of our anticipation of this convergence, we already possess a comprehensive range of leading solutions to meet our customers' current and evolving needs.

"Establishing Williams Interactive is an important step forward in concentrating our efforts and increasing our collective ability to leverage our operational and development initiatives to propel growth and returns to the next level.

"Orrin's management expertise and knowledge of the WMS organization, understanding of the dynamics of these new emerging distribution channels and deep appreciation of what land-based casino operators need to maximize their benefit from iGaming opportunities make him the ideal leader to move Williams Interactive forward for the benefit of our customers, their players and WMS.

"Across the gaming industry, casino operators are looking for assistance in preparing for the ongoing convergence between their land-based casino gaming and the various new iGaming options.

"With our already advanced existing capabilities, which benefit from our core competencies in developing player-appealing gaming content, we believe WMS is favourably positioned to help our customers benefit through the development of customized gaming experiences that will engage their existing patrons, attract new players and help them grow their businesses."

As for Edidin, who will keep his position of president of the parent company, WMS Industries, he stated: "A global migration toward content convergence and multi-channel distribution is rapidly underway. Having anticipated the convergence of land-based casino gaming with online, social, casual and mobile gaming, we set out several years ago to prepare WMS to benefit from these exciting new opportunities. We have developed and acquired the appropriate experience and skills needed to help our customers prepare for the convergence in their businesses with a broad set of value-added solutions, products and managed services.

"Williams Interactive enables us to efficiently integrate our Atlanta-based online development resources, India-based systems and software capabilities, Chicago-based online development studio and engineering staff, our UK-based operational center, our Sweden-based online development and operations center and our Iowa-based Phantom EFX development team for social, casual and mobile gaming entertainment."
Casino Software
Land Based Casino News
Back to articles