Back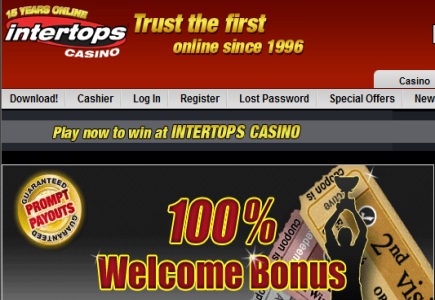 Another player had a lot of luck at Intertops Casino recently – it was Bruce K., who won a $84,336 jackpot playing Caribbean Stud.

He made a break at work to play a game or two at the online casino when he hit the big win. The Californian business owner currently working in Dubai said that most of his winnings will go as an investment into his business.

He added that before turning to his business, he will take his wife on a much needed holiday.

"I was very surprised to have won the jackpot especially after coming close several times," he said. "My wife and I are ecstatic! We both always play at Intertops as we find the company the very best. With the winnings we plan to take a trip and pay off some bills that we have. We'll put the remaining money into our business."
General Gambling News
Casino Games
Back to articles