Back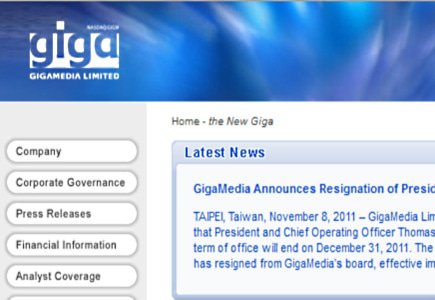 A co-founder of United Arab Emirates-based Tahadi Games, Steve Tsao, has become president and COO of GigaMedia Limited's online gaming business FunTown.

Before Tahadi Games, Tsao also co-founded IP E-Games in the Philippines, leading the company as a director and president to massive growth that turned it into a publically traded market leader in Southeast Asia.

On his new position, Tsao will be in charge of the creation of a new business model and the growth of FunTown as well as FunTown's expansion to the web and mobile gaming platforms.

Commenting on the new appointment, GigaMedia CEO John Stringer said: "Steve is the real deal: a great strategic thinker with strong operational skills and an avid gamer/successful entrepreneur who knows how to win – all the skills, qualities and experience we need to build New FunTown. Steve is already driving change to reinvigorate and strengthen New FunTown, positioning our games business for an improved 2013."
General Gambling News
Back to articles