Back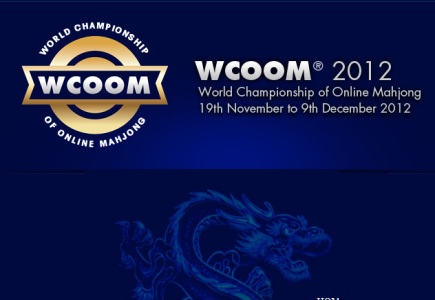 The first WCOOM – the World Championship of Online Mahjong is set to go live on November 19 and last until December 9, 2012, in organization by online software provider Mahjong Logic, the company announced this week.

The inaugural tourney will apply Riichi and Hong Kong rule sets in two main events which will have a combined prize pool. The structure employed will be played in shootout format with each tournament divided into successive rounds, so only the top one or two players on each table will progress to the next round. As the rounds progress, the number of the remaining players and tables will decrease, and the final table will involve just the top four players, with the winner taking the honors in that discipline.

Players can qualify for the tournament through online satellite tournaments or a direct buy-in to the online main events.

According to Jonas Alm, Mahjong Logic CEO, "Mahjong Logic is very proud to offer WCOOM to our players. The online world of mahjong has been asking for an event like this for quite a long time. Our software has been fine tuned to provide the very best online experience for the participants and all our licensees will be offering this tournament to their players".
General Gambling News
Casino Games
Back to articles