Back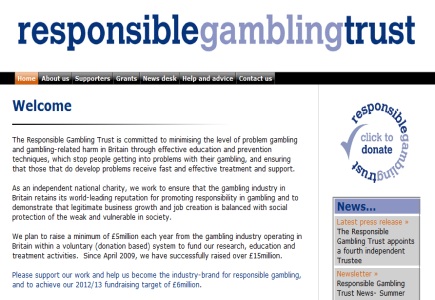 A new appointment was announced this week by the Responsible Gambling Trust – that of Jonathan Parke as the charity's Director of Commissioning.

Prior to this RGT appointment, Parke worked as a Senior Lecturer in Consumer Behaviour at Salford Business School, University of Salford. He was also commissioned in 2006 by player advocacy and standards body eCOGRA to conduct one of the largest studies of online gambling player behavior at that time.

He is also known by his peer-reviewed journal articles, book chapters, government reports and other publications (over 30 of them) and over 40 conference papers and talks about internet gambling, gambling-related risk, self-regulation and sustainable practices in gambling provision.

Commenting on Parke's appointment, Marc Etches, chief executive of the Responsible Gambling Trust stated that he will be able to contribute much to the organization's focus on commissioning evidence-based evaluation of service provision and broader research.

Etches added: "Critical to future commissioning decisionmaking, particularly in relation to treatment services, is to know that the money the Trust grants is achieving the best possible outcomes both in terms of minimising problem gambling and in offering good value for the money spent.

"In developing our future commissioning plans, we must ensure that decision-making is always fair, consistent, objective and evidence-based," he concluded.

Regarding his new appointment, Parke issued a statement, saying: "I am delighted to take up the role of Director of Commissioning at the Responsible Gambling Trust to assist the charity to establish effective and robust evaluation processes for its funded activities, as well to develop and implement its emerging research strategy."

It was added by the Trust chairman Neil Goulden: "Jonathan will help the Trust to meet growing demands to deliver an independently commissioned research programme that can begin to fill the evidence-gaps in relation to both 'problem' and responsible' gambling behaviour as well as the effectiveness of various treatment, and education techniques in preventing and/or reducing gambling-related harm."
General Gambling News
Gambling Law & Society News
Back to articles