Back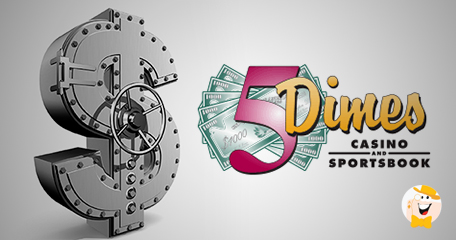 In recent months, online sportsbook, 5Dimes, was involved in a potential money laundering investigation. It was reported by COSTA RICAN media site, Nacion.com, back in March, that the sportsbook's manager, Marisol Carvajal Cordero, was connected to companies whose accounts were closed due to an inability to verify the source of funds in the accounts.
In a most recent update however, Costa Rican authorities have stated that 5Dimes will not be investigated, with deputy prosecutor in the country's Office of Money Laundering, Alvaro Montoya, maintaining that sports betting is legal in Costa Rica. Alvaro explained that while instances of illegal sports betting should be investigated, the case regarding 5Dimes involves gambling, an act which is NOT illegal in the country.
Montoya commented that the country was "hardly going to tax someone who commits a crime," in response to the fact that sportsbooks based in Costa Rica, such as 5Dimes, have been made to pay a tax based on their local payroll size, since 2012.
He went on to add that had there been "concrete information" regarding any illegal activity, he would have been willing to investigate the brand in affiliation to a possible crime, but explained that any legitimate evidence was "in the abstract."
For now, the well-known sportsbook brand remains in the clear, with no forthcoming investigations planned. Montoya maintains that at this point in time, there has been no concrete evidence to support foul play, and until then, no further steps will be taken.
Source:
Amsel, Peter. "Costa Rica not investigating 5Dimes over US money laundering allegations", calvinayre.com, May 10, 2016.
"5Dimes will not be investigated"
Gambling Law & Society News
Back to articles