Back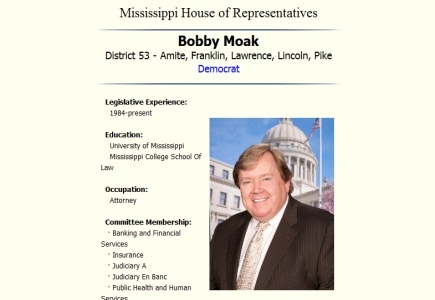 Although Mississippi Representative Bobby Moak failed to push through an intrastate online gambling legalisation bill last year, he is now coming back with HB254 "The Mississippi Lawful Internet Gaming Act of 2013" to present it to the state legislature.

Few apparent differences in the new offering suggest that Mississippi political representatives determine which online gambling genres are acceptable, how those might be regulated, licensed, and taxed at a proposed 5 percent of gross revenues.

Good news is that all the games allowed in land casinos - poker, slots, video poker, table games - would be equally suitable for the online environment. Bad news is that online operators might have difficulty breaking into the market if Moak has his way meaning that licenses will be restricted to those companies already holding land licensing.

Licensing won't be cheap, either: for starters there's a $200,000 'application fee 'and a licensing fee of $200,000 per annum, and operators face the usual expenses of software certification, management and financial probity, geo-location and player ID precautions and monetary supervision.

The proposed tax windfall from online legalisation is allocated equally to the Mississippi Gaming Commission for anti-illegal gambling activity and to general state funds.

Moak hopes to get the provisions of the bill implemented by July 2013.
General Gambling News
Gambling Law & Society News
Back to articles