Back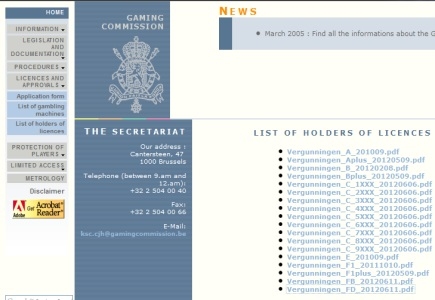 This week, the Belgian Gaming Commission added another four sites to its black list, bringing the total number of names on the list to 64.

The latest additions are Betwingo, Scratchmania, and Wataro, all with a dotcom suffix, as well as .rtl-domained Jeuxcash. According to the commission, they will be subjected to ISP blocks.

The controversial law in Belgium, which allows only already licensed land gambling operators in Belgium to hold online gambling licenses has been often criticized as being non-compliant with EU law, and has forced several major online gambling companies to enter partnerships with Belgian land casinos in order to legitimately access the market.
General Gambling News
Gambling Law & Society News
Back to articles