Back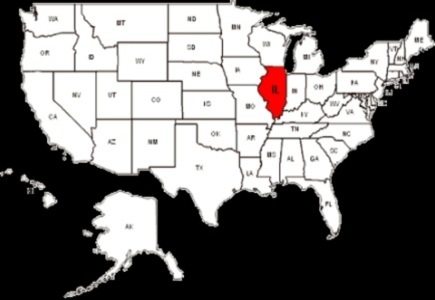 This week Sen. Terry Link, a Waukegan Democrat, filed legislation titled SB1739 in the Senate Executive Committee in order to expand gambling in Illinois, despite prior reservations expressed by Gov. Pat Quinn who has history of vetoing gambling expansion plans and who urged lawmakers to close the door on political contributions from gambling companies.

Proposing the authorization of land casinos in Chicago, Rockford, Danville, Chicago's south suburbs and Lake County, the bill will make provision for interstate compacts permitting agreements with other gaming entities, including foreign ones.

It would also authorize 1,200 new slot machines in Cook County and another 900 outside that county, and the operator of a Chicago casino could apply for up to 4,000 slot machines to be located at Midway and O'Hare airports.

The measure would allow current and future land casino licensees to apply for an intrastate online gambling license provided that their servers are based within state borders. It would allow people in Illinois to play poker and black jack over the Internet, but sports betting would be specifically excluded.

As for the online profits, they would be split: $10 million going toward treatment programs for problem gamblers, $5 million to the State Fairgrounds and the remainder to the state's public pension systems.

State Division for Internet Gaming would be responsible for licensing and regulation - applicants would be required to ante up $250,000 as a non-refundable application fee for five-year valid licenses.

A tax rate of 20 percent of GGR is proposed with a lower rate of 15 percent on poker rake for online poker operators, and successful applicants would be required to deposit $20 million with the state to ensure tax compliance.

Tax payable on the initial five year period of a license for casino games is 10 percent on the first $200 million in GGR, rising to 20 percent on revenues exceeding that number, while online poker licensees will pay 7.5 percent on GGR below $200 million in the first five years, rising to the standard 15 percent above that amount.

Link said that the gambling expansion from brick-and-mortar casinos could generate between $400 million and $1 billion for the state. The bulk of the money would be allocated to the state's Education Assistance Fund, after the local communities receive a share of the profits.

The first $50 million from application and licensing fees, as well as the per-slot machine fee, would go to the Illinois Gaming Board, as the remainder might cover part of the state's debts, currently at around $9 billion.

In the event of legalization, with its 13 million residents, Illinois could be a prime target for other states, including Pennsylvania, wishing to build a bigger player pool.
Gambling Law & Society News
Land Based Casino News
Back to articles