Back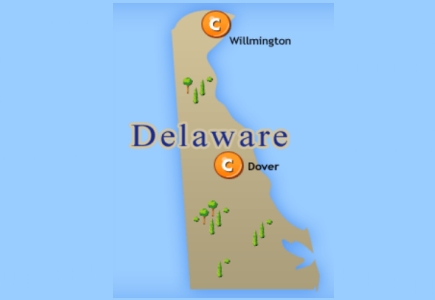 The US state of Delaware has taken another step to implementation scheduled for later this year by adopting the recently released GLI-19 v2.0 'Interactive Gaming Systems' Technical Standard developed by Gaming Laboratories International.

On January 31, 2013, the Delaware State Lottery issued a comprehensive request for proposal (RFP) to the gaming industry regarding an Internet Gaming System and Services Solution with a view to becoming the first full-scale interactive gaming installation in the United States.

Commenting on the Lottery recognising the importance of employing technical standards for various systems and technologies for their new market, James Maida, GLI president and CEO, said: "GLI is pleased to meet the Delaware State Lottery request for a comprehensive technical standard for interactive gaming systems.

"GLI continues to be a proponent of industry standardisation and recognises that homogeny of standards in the interactive gaming space is paramount, particularly when jurisdictions work towards the goal of establishing effective player liquidity required to maximize return on investments," concluded Maida.

GLI-19 v2.0, the first set of common standards for technical regulation of i-gaming markets, is a technical standard based on an extensive review of key interactive gaming jurisdictions successful in regulating the inherently complex systems associated with i-gaming.

The standards encompass best practices employed in established regulated jurisdictions from the U.S., Canada and countries throughout Europe and is available for free, immediate download on GLI's website.

GLI is the only global organisation of its kind accredited in the USA and internationally for compliance with ISO/IEC 17025, 17020 and guide 65 standards for technical competence in the gaming, wagering and lottery industries with 20 laboratories located across Africa, Asia, Australia, the Caribbean, Europe, North America and South America.
General Gambling News
Gambling Law & Society News
Back to articles