Back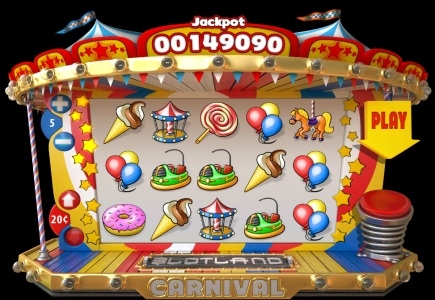 Online casino Slotland saw the biggest jackpot win so far when a British punter identified as SinclairU hit a $266,800 progressive jackpot on the Carnival slot.

The lucky father of three has been a loyal Slotland player for five years, and he said that he won at the venue enough to "keep it a fun experience', but that he could never dream that he would be lucky enough to hit a major jackpot – the first jackpot win on the Carnival game.

Asked what he will spend the money on, Sinclair said he will pay off his bills and put some money aside for his children's education.

"I think once I've done the sensible stuff there will still be enough for a great vacation. I hope to take the family to Europe," he added.

Before this one the biggest jackpot was won in November 2011 when an American player won $207,000 playing Treasure Box.

General Gambling News
Casino Games
Back to articles