Back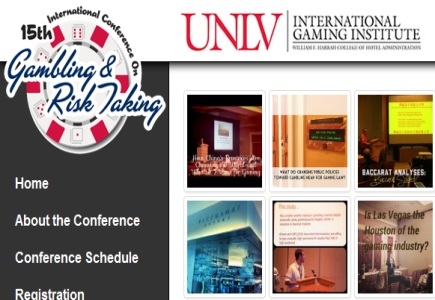 The International Conference on Gambling and Risk Taking, held this week in Las Vegas, raised questions about internet gambling and the lack of progress in this field. Many industry experts and lobbyists discussed the issue of federal legalisation and the current surge of state-by-state legalisation attempts.

One lobbyist blamed the industry for its ambivalence regarding what it wanted and how to achieve it, consequently sending too many "mixed signals" to politicians.

According to a former politician, a major error was the lack of appropriate acknowledgement of how important it was to get state lottery directors and tribal gambling groups on board, as they are both powerful and influential elements.

A panel comprising Lobbyist Jon Porter, former Nevada regulator Mark Lipparelli, land Ultime Gaming chairman Tom Breitling explored the internet gaming issue in depth for delegates, examining the possible synergies with traditional land gambling companies.

Breitling revealed that 50 percent of players registered at the new Nevada-licensed online poker site, operated by his company, came from the firm's land casino interests, with cross-marketing pursued to mutual advantage. His company is now seeking partnership possibilities with Atlantic City licensees that would allow the Nevada-licensed Ultimate Poker to get into New Jersey online gambling market.

Porter and many industry insiders think that a new federal initiative on federal legalisation is due soon and will probably be an attachment to another bill rather than a standalone proposal. At the same time, Lipparelli warned that in the absence of a federal bill, individual states are forging ahead with their own legalisation initiatives.

The efficacy of anti-problem gambler software was initiated by high profile UK academic Mark Griffiths from Nottingham Trent University and Andreas Holmstrom, CEO of Sweden-based Playscan, stressing the value of making players aware of how much they are gambling.

Griffiths discussed two software programs, Mentor and Neccton, which enable punters to assess whether their gaming patterns were becoming hazardous, or send them messages when they reach pre-set levels of time/money wagered. He stressed that both softwares do not make value judgments or confront the player.

Holmstrom spoke about the similar and now well-established Playscan software developed in Sweden and used by the state-owned online gambling operator in that country. Based on individual player stats, the software indicates elevated risk levels and behaviours of a player.
General Gambling News
Gambling Law & Society News
Back to articles