Back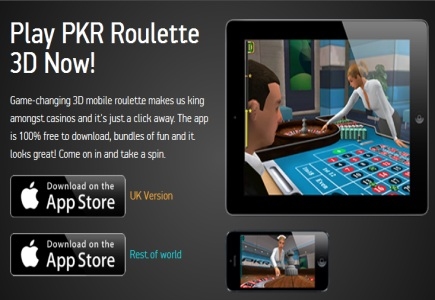 A new real-money Roulette app has been launched by UK company PKR a month ago, and it has already seen a significant number of downloads, reported the company.

Players can download the game from Apple's App Store and it supports iOS 4.2 or higher. Some of its other features include the possibility to play up to three real money wheels, to select an individual PKR avatar, to take a look at PKR lessons on how to play and gain insight into in-game odds, as well as view betting history that was recorded during play.

Commenting on the mobile roulette app, the company spokesman said: "PKR members are real gamers and we know they like to mix things up alongside the poker tourneys - whether it's a quick spin of roulette, or a couple of rounds on the blackjack table.

"Our software developers have done a great job transferring those games onto mobile and now we can add that real money edge to the apps.

"Now you can just pluck the phone from your pocket and get involved, it's awesome for the big roulette fans, as well as those who are just looking to make the most of their commuting time."
Casino Games
Casino Software
Back to articles