Back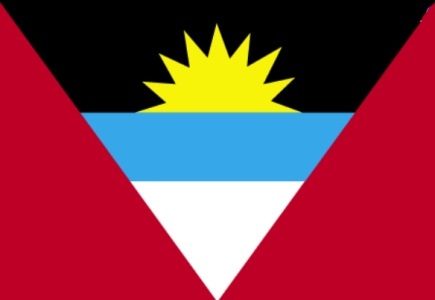 The Antigua and Barbuda government has finally decided to take action and implement World Trade Organisation rulings on online gambling in its favor. Reportedly, they have established a select committee dubbed "WTO Remedies Implementation Committee" (RIC), which numbers seven members and is in charge of overseeing the implementation process necessary to suspend certain concessions and other obligations relating to United States intellectual property rights as sanctioned by the World Trade Organisation at a session in January 2013.

The committee is chaired by Antiguan Attorney General Justin Simon QC, and it also includes Permanent Secretary in the Department of Trade, Industry and Commerce, Ambassador Colin Murdoch, Magistrate and Deputy Registrar of Intellectual Property, Conliffe Clarke, Legislative Drafter in the Department of Legal Affairs, Ayesha Baisden, Deputy Financial Secretary in the Department of Finance, John Edwards and two additional persons who will be designated by the Ministry of Telecommunications, Science and Technology and by the Antiguan Intellectual Property office, as well as legal counsel, Mark Mendel.

Furthermore, one of the duties of the RIC is to direct the government's plan to build the framework necessary to suspend selected US intellectual property rights in the amount of US $21 million per year, going back from April 2006.

It has been specified that the RIC will convene its first organizational session within a week and that within two weeks from then it should deliver its first progress report to government.

Regarding this move, Attorney General Simon expressed satisfaction, saying: "I am very pleased with the composition of our implementation committee, as it clearly has the expertise that we will need to cover all the bases in the development and implementation of our WTO-approved remedies. I am asking the committee to work with me expeditiously to ensure prompt and proper use of this valuable right.

"In addition to devising the implementation scheme, the RIC will also ensure that Antigua and Barbuda will do so in full compliance with all applicable international and domestic laws that might relate to the suspension of the intellectual property rights. As the Antiguan government had announced in the Spring, events have made it clear that recourse to the WTO remedy is at this time necessary if the nation is to progress towards a swift and equitable resolution in the decade long trade dispute with the United States."

He also added that "We have been seeking a fair and reasonable compromise of this matter since the day we brought the case, but unfortunately the United States has not yet put a fair settlement offer on the table. Whether or not recourse to these remedies will convince it otherwise, in any event at least there will be some substantial compensation to Antigua and Barbuda as the IP suspensions are implemented".
General Gambling News
Gambling Law & Society News
Back to articles