Back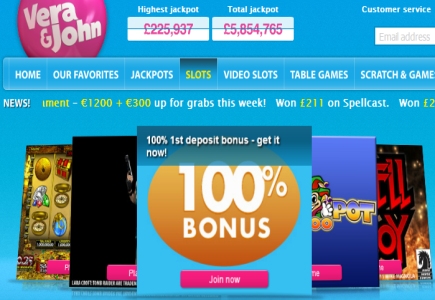 Tony, a Vera John player, won big and managed to pull off the second largest win of the day and was rewarded with €8,000 in Guaranteed Winnings.

Tony began his day with Starburst, his favorite. He didn't kick things off with huge bets but he sensed that something big was on the way and raised his bet to €15 per spin. His senses were dead on because he hit €3,950 in one spin.

Tony wasn't about to lose his winnings so he stopped spinning but the next day he quickly realized that he was among the top wins of the day. Tony received a call from the casino and had this to say to Vera John.

"I didn't understand why they called me. And when I heard why they were calling I didn't believe them at first. They really had to convince me that they were telling the truth."

Luck was definitely on his side because, "Apparently the person with the highest win that day had already been topped up twice this month, and since I was 'next in line' I got the cash instead", Tony said.

"A fantastic system, I'm glad to know that one person can't win all the time," he added.

The casino put 2x his win into his account.

The Guaranteed Winnings promotion will run throughout the rest of the summer and every player will gave the opportunity to win a guaranteed €5,000 with better chances of being topped up.

When a player winning more than €5,000 does not receive a cash top up, they will add €1,000 to the pot each day until one player receives the top up.

Play Vera John for your chance to get topped up!
General Gambling News
Promotions & Bonuses
Back to articles