Back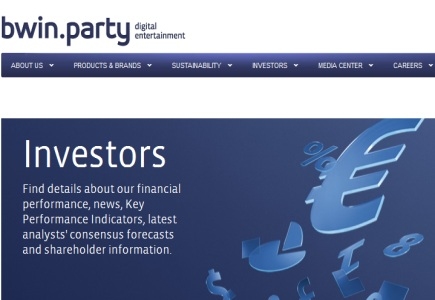 Jason Ader's SpringOwl Investments proposal make changes to the directors on Bwin.Party Digital Entertainment's board has resulted in an announcement that Bwin will makes its own directorate changes.

The company said in a statement:

"The review focused particularly on the Board's performance in the areas of strategy formulation and execution, risk management and what additional skills might be required to best support the Company's future success."

Manfred Bodner will be the first to exit; however he will remain as a company consultant.

Rod Perry will follow and his replacement will be "...an individual with extensive public company experience and understanding to be able to undertake this role whilst also bringing complementary and relevant experience to the Board."

Helmut Kern will be the third to leave once a replacement with a background in finance is found to join the company's Audit & Risk Committee.

Sylvia Coleman will also replace Simon Duffy as a member of the Nominations Committee.

Chairman-elect Philip Yea said that the company's action were driven by a need for succession planning "...to anticipate and address the complexities of technological change, the inevitable transition to regulated and taxed markets and also to maximise the long-term value of the business for its shareholders, customers and employees."
General Gambling News
Gambling Law & Society News
Back to articles