Back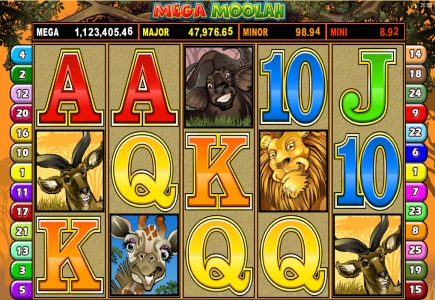 The twenty nine casinos within the Casino Rewards network have paid millions in jackpots to players over the last month with the most recent going to one lucky Quatro Casino who won $3,905,087 spinning on Mega Moolah.

The player, G.M., wagered just $1.25 to win over $3.9 million dollars becoming the third largest winner within the Casino Rewards online casino.

Other major winners over the last few years include A.F. with a $1,009,402 jackpot on Major Millions, A.D. with a €3,841,871 jackpot while betting 50 cents on Mega Moolah and K.E. snagged the largest win of $5,556,753 on Mega Moolah as the largest win to date.

Progressive jackpots can climb to massive proportions generated by each bet a player makes on a game. Mega Moolah pays out the jackpot and resets to $1,000,000 making it a popular choice among players.

Quatro Casino has $100 in Scratch Cards up for grabs for all new players. Winning derived from the Scratch Cards may be used to play any of the online casinos 490 online Blackjack, Roulette, Slot and Video Poker games as well as progressive jackpot Slot games!
Casino Games
Casino Software
Back to articles