Back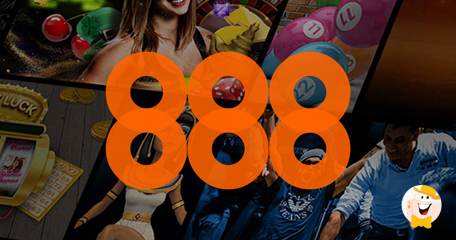 UK's Largest iGaming Brand Goes Down the Tubes for Failing Social Responsibility and Money Laundering Policies
One of the world's best performing online gaming companies, 888 Holdings PLC, has hit the skids big time this month, and is ordered to pay a £9.4 million penalty – a Gambling Commission investigation reveals.
The public company with a revenue of 849.7 million USD in 2020 and a network of popular gambling brands and websites, such as 888sport, 888casino and 888poker, has failed to meet social responsibility and money laundering standards – and is now forced to recompense the second largest fine since 2017, when the group cashed out £7.8 miliion for failing vulnerable customers.
Failing Consumers – Not Acceptable
888 UK Limited has immensely grown in size since the foundation in 1997 and now operates 78 websites, including a large and well trusted online casino, sports betting and online poker website 888.com.
It has also been reported that the leading online gambling site has received a warning and will undergo extensive independent auditing by the United Kingdom Gambling Commission in the upcoming period.
The executive non-departmental public body of the Government of the Great Britain has already penalized 888 UK Limited in 2017, when the operator remunerated a £7.8m penalty package for failing vulnerable customers.
"The circumstances of the last enforcement action may be different but both cases involve failing consumers – and this is something that is not acceptable," explains Andrew Rhodes, Gambling Commission chief executive.
He noted that the second fine is larger due to the repeated failures at 888, which may damage the operator's suitability to uphold the licensing objectives and keep gambling safe.
According to the regulations, customers in Britain deserve to know that gambling is a leisure activity where operators must keep their money, data and welfare safe, ensuring that payments are crime-free at all times.
What Has Been Breached
As the investigation has showed, social responsibility failures include:
Non-effective identification of players at risk of harm since their policies specify that financial checks should be carried out after a customer had deposited £40,000
Overlooking customer interaction with a client who lost £37,000 in a six week period during the Covid-19 pandemic
Disregarding the Commission's formal guidance on customer interaction
Providing a customer from NHS with low income of £1,400 a month with a deposit limit of £1,300
Poorly conducted interactions regarding responsible gambling tools without a proper customer response
No proactive restrictions on accounts where social responsibility concerns were raised
Not ensuring a ban on multiple customer accounts due to Source of Funds (SOF) concerns
In addition, the UK's biggest gambling brand was also fined for numerous money laundering failures, such as allowing customers to deposit £40,000 before carrying out SOF checks as well as accepting verbal assurances from clients in regard to employment income. The list of penalties also includes:
Not determining which documents should be requested as part of SOF checks
Allowing a customer to spend £65,835 in just 5 months without SOF checks
Not effectively implementing policies about SOF documentation before restricting an account
What is you opinion on the latest UKGC action? Drop a comment below and share your thoughts with us!
Source:
"£9.4m fine for online operator 888", gamblingcommission.gov.uk, March 1st, 2022.
"forced to recompense the second largest fine since 2017"
Gambling Law & Society News
Back to articles