Back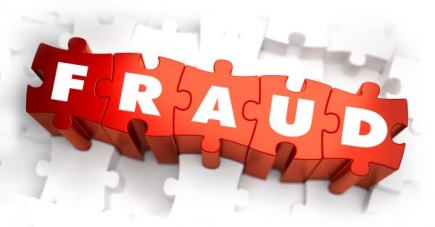 For 18 years I have endeavored to explain the rules, odds, and strategy for every known casino game at my former web site Wizard of Odds. However, there is something I feel even more strongly about than playing proper strategy -- Honest gambling. Honest gambling means to me:


The rules of the game are disclosed.
Virtual representations of such things as cards and dice follow the same probabilities as a real game, where each card or face of a die has the same chance.
If you lose a bet, then you pay.


Since 2000 I've maintained my "Online Casino Blacklist" of Internet casinos that don't abide by such principles of honest gambling. Most violators are indeed there for either not offering a fair game or not paying winners.

The latest addition to the Blacklist is Amigotechs who provide software for Internet casinos.

My first complaint about Amigotechs occurred in 2011 when somebody reported playing 922 hands of 50-play Jacks or Better video poker and never once improved his hand on the draw. In a statistical analysis by Dr. Eliot Jacobson, he reported that the probability of such bad luck was 1 in 434,095,228,338,431,000,000,000,000,000,000,000,000,000,000,000,000,000,000,
000,000,000,000,000,000,000,000,000,000,000,000,000,000,000,000,000,000,000,
000,000,000,000,000,000,000,000,000,000,000,000,000,000,000.

However, Amigotechs claimed it was due to a software bug. Here in the United States we're used to a standard to convict of "beyond a reasonable doubt." While it seemed a bug to deliberately cause players to lose seemed rather fishy, I had to err on the side of casino, and give them the benefit of the doubt.

Whatever really happened, I hoped they would use it as an opportunity to clean up their act and their game code. Alas, they seemed to have not seized their second chance.

Fast forward to April 2015 and a player reported to ThePogg that in 560 hands of 2 Ways Royal video poker he never once had a hand better than a two pair. Log files at ThePogg substantiate the accusation. The probability of luck this bad, or worse, is 1 in 18,977,313,106,520,400,000,000,000,000.

Given that such complaints happen years apart, it does lead me to believe that Amigotechs games probably do play fairly most of the time. Other software companies have been known to rig their games to provide losing outcomes if casino revenue was not up to certain expectations. I'm not saying that is what Amigotechs is doing, but what I've observed would be consistent with such programming.

Regardless of the cause of the problem, Amigotechs has blown their second chance with me. It is with a heavy heart that I have had to add them to my Blacklist.

Sites using Amigotechs software:

Skybook.ag
BogartCasino.com (updated platform to SOFTSWISS February 2016)
BetPhoenix.com (updated platform to SOFTSWISS February 2016)
BetMania.ag
BetLatina.ag
BetTrojan.com
HorizonSports.es
PlayMe247.com
BetRoyal.com
PokerHost.com
SBGGlobal.eu
AmericasBookies.com

Author: Michael Shackleford
Casino Warnings & Rogue Reports
Back to articles