Back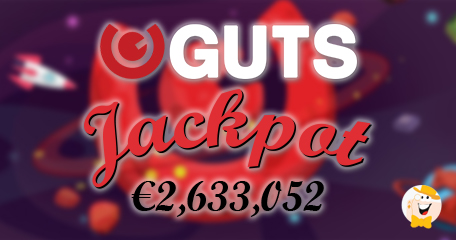 History was made at Guts Casino when a Swedish player hit the Arabian Nights jackpot for €2,633,052 at 3:47am on the 23rd of April.

The winner, Monica, landed five wild symbols but she hadn't realized that she won the jackpot. After a few additional spins, she called it a night and went to bed.

Guts management was anxious to call her and Monica said, "I can't believe it, I think I may faint, is it really true". She had to be convinced that she was now a millionaire saying "this is so crazy!".

Robin Reed, Managing Director of Guts said, "This is truly a remarkable day. We love to celebrate winners at Guts, this is the largest win we have ever had the pleasure of celebrating. We are so happy for Monica who has been playing at Guts since the start and we look forward to making more millionaires in the future. Well done Monica!"

When asked how she will enjoy her winnings, Monica said, "I will pay off my home loan, help out my children and my grandchildren, donate some money to charity and then enjoy a little travelling with my family."

Congratulations to Monica! Hopefully one of our very own LCB'ers will be making headlines with one of 29 jackpots available at Guts.
General Gambling News
Back to articles