Back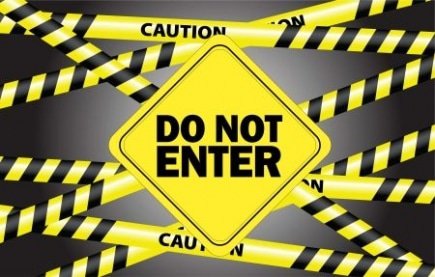 Intro: "Michael Shackleford is known as "The Wizard of Odds" and is part of the LCB Team since September last year."

One expression you hear a lot, that I disagree with, is "the odds are always in the casino's favor." Where I live in Las Vegas, there are some video poker games and pay tables with a theoretical return over 100% with optimal strategy. For example 10-7 Double Bonus Poker has an expected return of 100.17%, if you play your cards perfectly. Unfortunately, these games are always at low denominations, so even the fastest players can expect to make at best several dollars an hour.

In the world of Internet gambling, once in a long while somebody will offer a game with a player advantage. For example, Boss Media used to have a set of blackjack rules with a player advantage of 0.11% using basic strategy and 0.15% with perfect strategy. Alas, it didn't last. I heard advantage players attacked it with bots that were not undaunted by the thin advantage. Now that I think about, that was the last player advantage game I saw online and that was years ago.

Then, when I recently was doing a review of the Mission2Game casino recently I was shocked when I found a blackjack game with a 0.71% player advantage with basic strategy! With optimal strategy, which includes composition dependent exceptions to basic strategy, the advantage rose to 0.75%. In particular the full rules were:

Dealer stands on soft 17.
Surrender against a 10 or ace.
Double after split allowed.
Player may double on any number of cards.


What a beautiful set of rules! The surrender rule combined with no European hole card is especially powerful because players can surrender before the dealer reveals a blackjack. Under the American rules the dealer will peek at the hole card and reveal a blackjack before offering insurance, which significantly depresses the value of that option.

There was a $20 maximum bet on that set of rules, known both as Blackjack Surrender and Classic Blackjack. If that is too low, the Royal Blackjack had a maximum bet of $200, did not allow double after a split, but did allow one re-resplit. The player advantage under those rules is 0.60% with basic strategy and 0.64% with perfect strategy.

To make things even better there is a player reward program with another 0.1% and plenty of bonuses of up to at sticky bonus of 555%.

I had never seen the software before, known as Soft Magic Dice. It seemed a bit low budget but I've seen worse. While I was a little suspicious, Internet casinos have been known to make mistakes before and maybe I was one of the first to find this juicy play.

So, I did the new player 444% bonus for the maximum deposit of $200. With my $1088 I bet the maximum $20 in the better of the two games and things seemed fine. My balance seemed to have normal swings. However, after gaining confidence, I switched to the Blackjack Surrender game and with bets of $50 or more I quickly lost everything. Nevertheless, it could have just been bad luck.

Much to the chagrin of some, I've always believe in sharing good opportunities with my readers at WizardOfVegas.com. My thread titled "Blackjack game with 0.75% player advantage" quickly got the attention of other players who smelled a good opportunity.

Then the complaints started flooding in. Most were about excessive losses in blackjack and the double-up feature. With another deposit I recorded many sessions and took notes but again it seemed like I was having bad luck but not so off the charts as to make any formal accusations of not playing fairly. In particular my bets at $40 were doing fine but when I increased them to $50 I took a nosedive.

In addition to the many complaints of horrible luck, there were some I wasn't expecting.

The first was by a slot player who got a wild symbol on the first reel but wasn't paid accordingly. Screen shots backed up what she claimed. I would later played a different game and had the exact same problem, wilds simply were not wild on the first reel. A complaint I put into support about it still has yet to be answered.

The second was by a video poker player who received an A-2-3-4-5 straight, known as "the wheel," and was not paid. When he wrote to support they told him that they count aces as high only. There was no mention of such a ridiculous exception to normal poker rules in the help files.

Finally, another reader discovered buried in their Terms and Conditions, this rule 20:

"If you are found to be cheating or attempting to defraud the Game, or if you make untrue and/or malicious comments with regard to the Company's operation, the Company reserves the right to publicize your actions together with your identity and e-mail address, as well as to circulate this information to other casinos, banks, credit card companies, and appropriate agencies." -- Rule 20 under General Terms

Looking at this from the player point of view, I find this rule simply repugnant and possibly illegal under US law. It also contradicts what they say elsewhere in their Terms and Conditions and FAQ:

"The Company will never sell, rent or disclose your personally identifiable information to parties other than the Company's licensors or service providers necessary or desirable for the operation of the Casino, without your consent unless compelled by law or court order to do so." -- Rule 5 under Terms of Use.

"Under NO circumstances will your details or personal information be passed to third-parties." -- FAQ Security section.

In conclusion, without even considering the suspicious blackjack game, I find that between the unorthodox rules in slots and video poker and the threat to release confidential player information sufficient to adding Soft Magic Dice software and the Mission2Game casino to a warning list.
"I find this rule simply repugnant and possibly illegal under US law"
Casino Warnings & Rogue Reports
Predatory Terms
Back to articles