Back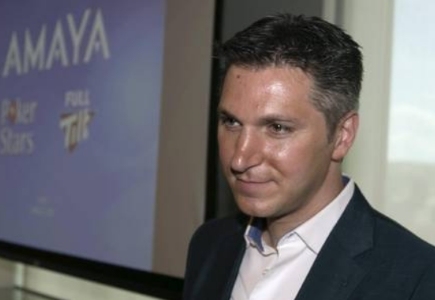 Sometimes life imitates art and just as the trailer is released for Melissa McCarthy's new film "The Boss", where her character is arrested for insider trading, so is the news of Amaya Gaming Group CEO David Baazov's involvement in the same thing. He and his business associates have been slapped with 23 charges for the alleged use of "privileged information pertaining to the securities of Amaya for trading purposes" and "influencing or attempting to influence the market price" of Amaya. Autorité des marchés financiers (AMF) released a statement announcing that the activity occurred between December 2013 and June 2014.

Amaya, owner of Full Tilt and PokerStars, was previously investigated following the acquisition and has since created a group of disgruntled players due to changes to its loyalty program.

AMF President and CEO Louis Morisset stated, "We have made suppressing illegal insider trading and market manipulation a top priority, as this type of conduct profoundly affects public confidence and the integrity of our markets.".

Of the charges filed, five of them are directed at Baazov specifically while the remaining pertain to the activity of Amaya Vice President Benjamin Ahdoot, the company's financial advisor, Yoel Altman, Diocles Capital, Sababa Consulting and 2374879 Ontario.

The company responded to the allegations in a statement where Baazov denied all wrongdoing. Regarding the charges, Amaya "believes they are without merit and expects Mr. Baazov will be fully exonerated."

Amaya director and board member, Dave Gadhia, said, "David Baazov has the full support of the independent members of the board. As noted previously, Amaya conducted an external internal review, supervised by its independent board members with the assistance of external legal counsel."

"This review found no evidence of any violations of Canadian securities laws or regulations. The independent members of the board received and reviewed the information and concluded that no action should be taken. We have not been provided with any new information upon which the AMF's allegations of infractions are based."

The press release further ensures that "Operations continue as usual and there will be no change to the PokerStars or Full Tilt product offerings, either in customer experience, player fund security or game integrity. Amaya will continue to communicate with its regulators and does not currently anticipate any material negative impact on its current or potential licenses, approvals or partnerships as a result of the allegations against Mr. Baazov."

The story broke after PokerStars reentered the American market having just gone live in New Jersey but as a result of this recent development, Amaya stock plummeted over 21%.
Gambling Law & Society News
Back to articles