Back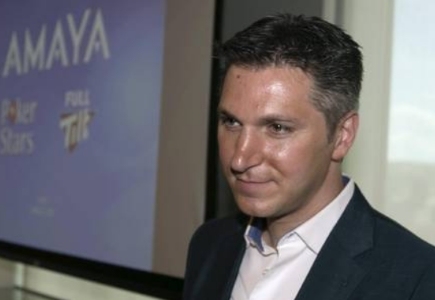 Following the news that its Chairman and CEO, David Baazov, was being accused of insider trading, Amaya Inc. announced on Tuesday that will be taking a paid leave of absence effective from Monday, March 28, 2016.

Baazov has voluntarily taken the indefinite leave of absence to remove himself from the chaos surrounding the accusations against him made by the Autorité des marchés financiers (AMF) while he puts together an offer to acquire Amaya.

While he will remain on Amaya's Board, Divyesh (Dave) Gadhia will step in as the Interim Chairman while Rafi Ashkenazi acts at the Interim CEO. Gadhia is currently the Board's Lead Independent Director and is Chair of the Special Committee of independent directors, which will review Baazov's acquisition offer.

Baazov made a statement regarding his leave: "As always, I continue to be dedicated to doing the right thing for Amaya and all its stakeholders. I believe that stepping down in the short term will help to avoid distraction for the company and its management while I vigorously contest all allegations made against me and pursue my bid to acquire the company."

After the Amaya announced the charges against Baazov and his business associates on March 23rd, the Board learned of a decision made by the Bureau de Decision et de Revision, which is the administrative tribunal in Quebec responsible for hearing AMF applications. This new information revealed further AMF investigations involving Baazov outside of the alleged use of "privileged information pertaining to the securities of Amaya for trading purposes" and "influencing or attempting to influence the market price" of Amaya.

Since this new information has come to light, though not yet proven, it has been added to the Special Committee's investigation.



Gambling Law & Society News
Back to articles