Back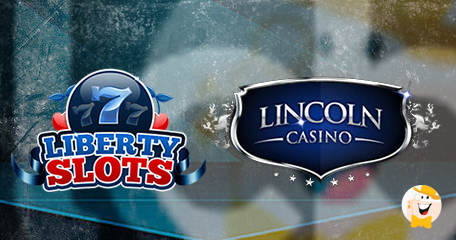 Don't worry – we didn't go anywhere! Just because you haven't hear from our Member Rewards program in a while doesn't mean it's somehow incapacitated. Au contraire – we were just cooking up the big comeback, and we reckon the tasty feat is quite ready!
For it's a double surprise this week, as we welcome TWO online casinos into this elite companionship. Liberty Slots and Lincoln Casino have proudly integrated with this popular scheme that award players for registering with new casinos!
A Brief Reminder of How it Works
It has been a while, so we don't blame you for possibly forgetting, but we'll gladly refresh your memory about all the nitty and gritty of what it's all about.
Essentially, you head out to this page and find all the info there, including the list of participating casinos. In a nutshell...
...whenever you register with any of the eligible casinos – using only OUR affiliate link, mind you - you earn your $3 LCB Chip that you can redeem for an item or two (or three, or more) in our Shop.
In order to qualify for this, members must register a new account or already have previously registered at a site using our link. Deposit eligibility includes straight deposits, LCB exclusive Deposit Bonuses or Welcome/Sign-up Bonuses.
In short – it's handy, it's exciting, it's hassle-free... it's a great way to explore new online casinos AND earn something while doing so!
Lincoln's Perks
So, what can you, as an eventual future punter of Lincoln and Liberty Slots casinos expect down the line, once you're their member?
First, let's revise Lincoln a bit: it's a Bitcoin-friendly casino with slot tournaments, provably fair system, regularly audited games by third party experts to ensure full fairness, low wagering requirements on sign up bonuses...
...and the terrific welcome offer with sign up bonuses and a no deposit bonus!
Essentially, what it comes down to is its great looks, a bounty of substantial offerings and mobile availability in every aspect.
What About Liberty Slots?
With its array of cryptocurrencies accepted, such as Litecoin, Bitcoin Cash and Bitcoin, atop of American and Australian dollar, Liberty Slots also comes with no deposit and sign up bonuses...
...a massive gaming lobby with slots, table games and live dealer games as well as tiered loyalty scheme Lincoln Rewards in which you can collect Comp Points which can be exchanged for prizes.
Security and safety are taken very seriously on this site which uses Wager Gaming technology software and local support for US players.
So, there you have it – a brand-new pair of top-notch casinos joining our Member Rewards! Go check them out and claim that LCB chip, but be wary and check the casinos' terms and conditions before opting-in.
"we welcome TWO online casinos into this elite companionship"
LCB News
Back to articles