Back
Far be it from LCB to deny the undeniable romantic charm of buccaneers and privateers' sea-faring voyages, but while peg-legs and eye patches are alright for prowling the waters of West Indies in 18th century, its XXI century digital equivalents are a cause for red flags. And that's what we do – raise red flags where necessary so you don't end up plundered and ransacked like an unfortunate Spanish galleon.
OK, so who's caught in the act this time? Our friends from Affiliate Guard Dog were insightful and sharp-minded enough to be able to tell a crook and a liar right off the bat – as soon as they reared their ugly head, for want of a better word.
One Slip Was Enough
While it's true there were concerns about GoldenReels Casino before...
...no one was really able to justify the hunch and downright accusing someone without a proof is just not an honest practice. However, sometimes bad guys fall into their own traps.
On August 16th, the casino representative opened up a thread at Affiliate Guard Dog, presumably in hopes to lure some naive punters in and board their hull, so to speak.
Turns out, that was a mistake.
The dead giveaway for one keen forum member was the fact that they listed brands of game producers on their site as being available in Australia and New Zealand (markets which GoldenReels was aiming for) when, in reality, none of those ARE actually available in these nations of Oceania (clear for anyone who knows what they're talking about).
In a nutshell, after a high-spirited opening monologue about the conditions at the casino and what makes it special over all others, it didn't take long for them to be called on their bluff.
Knowledge Can Help Identify Tricksters
Several forum members have immediately raised concern over the fact that casino offers games by NetEnt, Novomatic, Yggdrasil, Microgaming, Play'n GO, Playson and so on in Australia.
Upon being called on it only several posts in, enough evidence was gathered that something fishy is going on. And that's when LCB's team sprung to action!
And what was the outcome of our detective work?
Several things
First, we determined that the Incredible Hulk is fake as it's no longer featured in Playtech portfolio, it is hosted on a pirate server and it lacks progressive jackpots and paytable is the same and this is bad because this implies a direct meddling in "pocket affairs of player", because the progressive jackpot's RTP portion goes straight into casino's safe deposit.
Also, the distinctive Playtech upper menu and loading screen was nowhere to be found, so there's that too: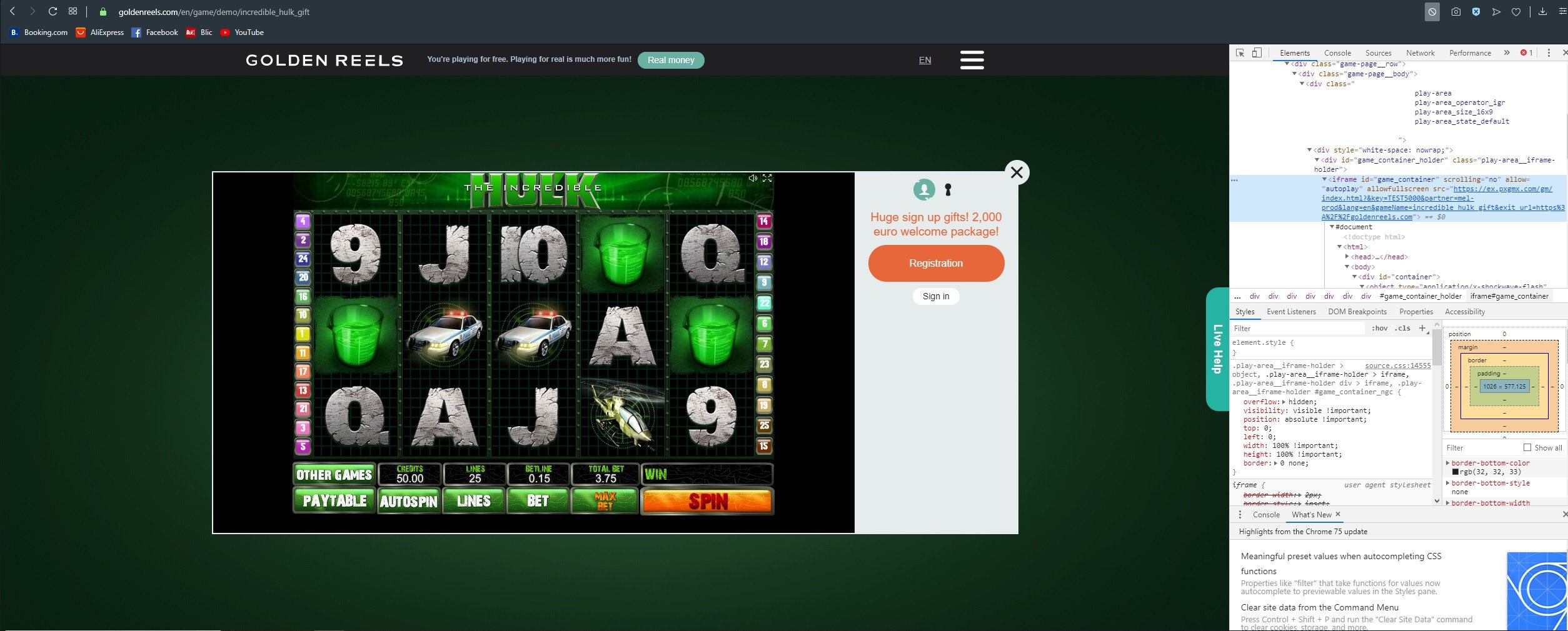 These same issues - fake domains and launching servers, unresponsive and/or strange-looking interface and loading screen, as well as a variety of other telltale signs that we are not dealing with the original games - are present in the rest of the featured installments, as can be seen in the screenshots below:
Pirated NetEnt Dead or Alive slot: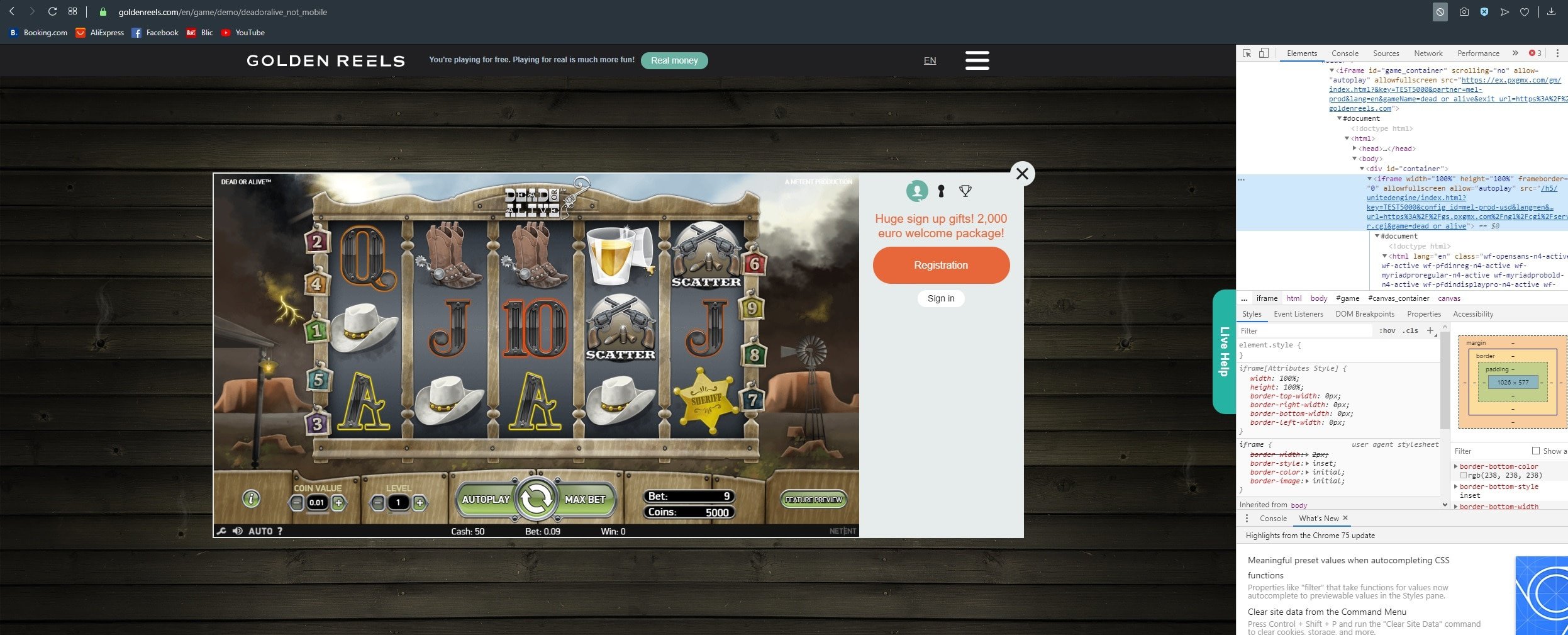 Fake Novomatic Columbus Deluxe slot: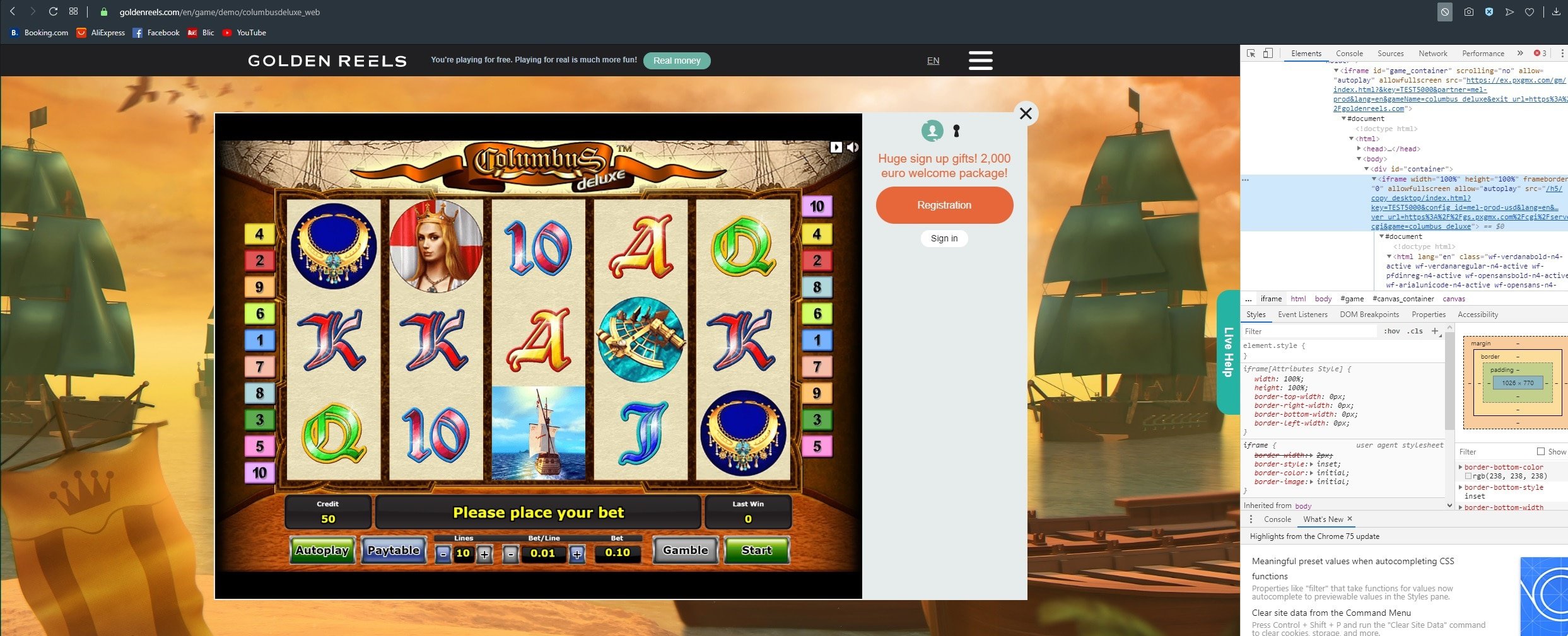 Pirated Play'nGo Reactoonz: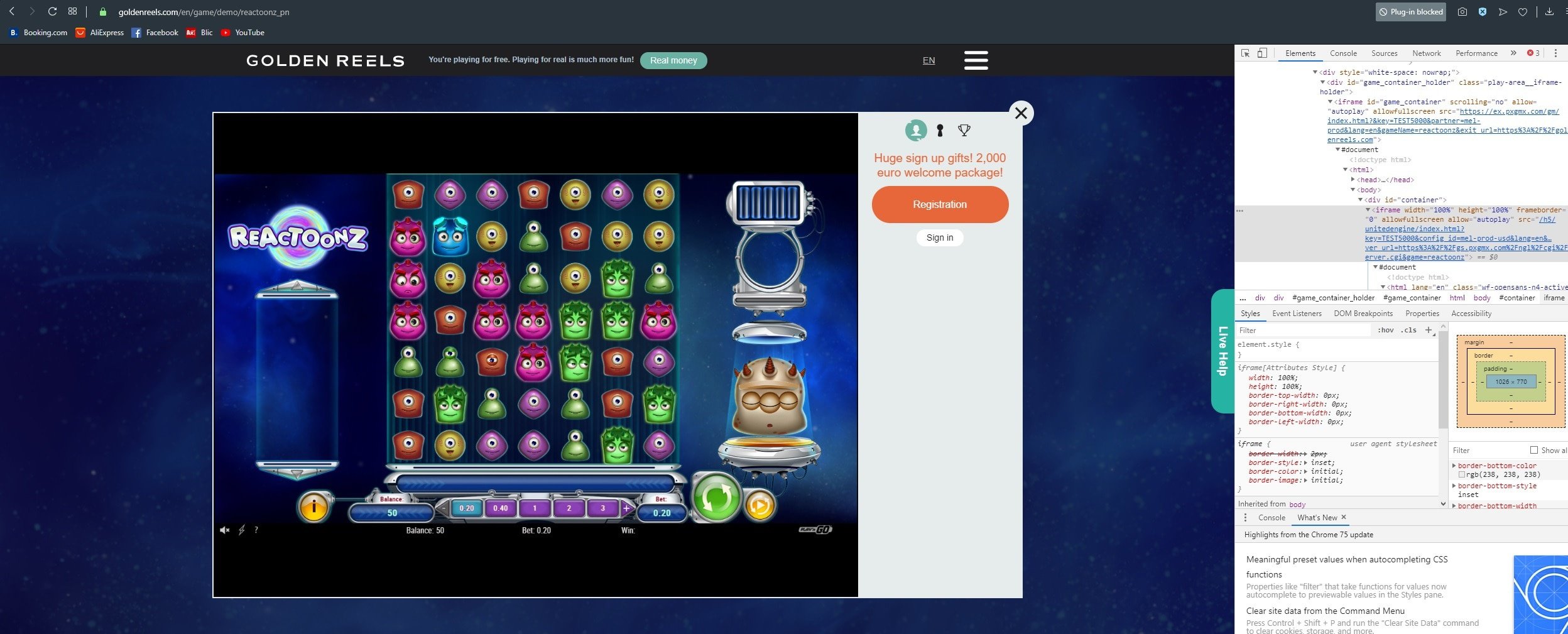 Fake Yggdrasil Valley of the Gods slot: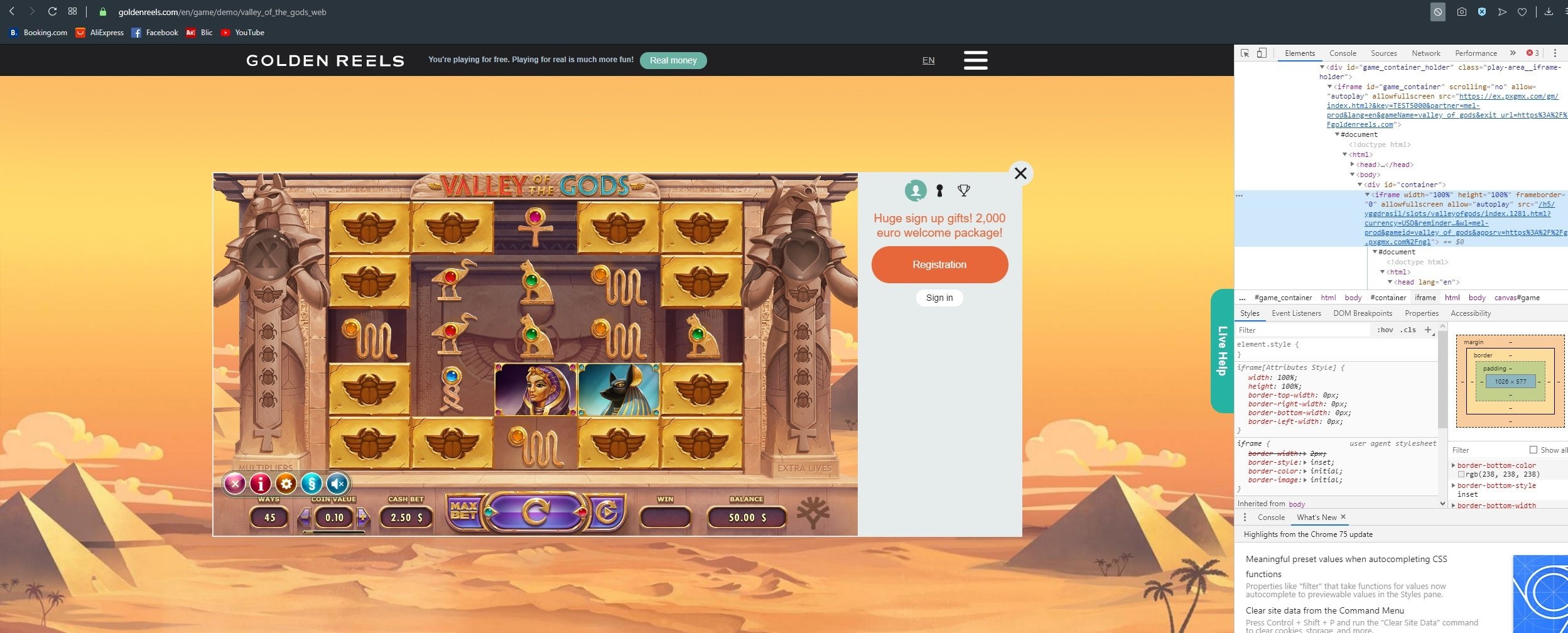 Fake Playson Dracula's Family slot: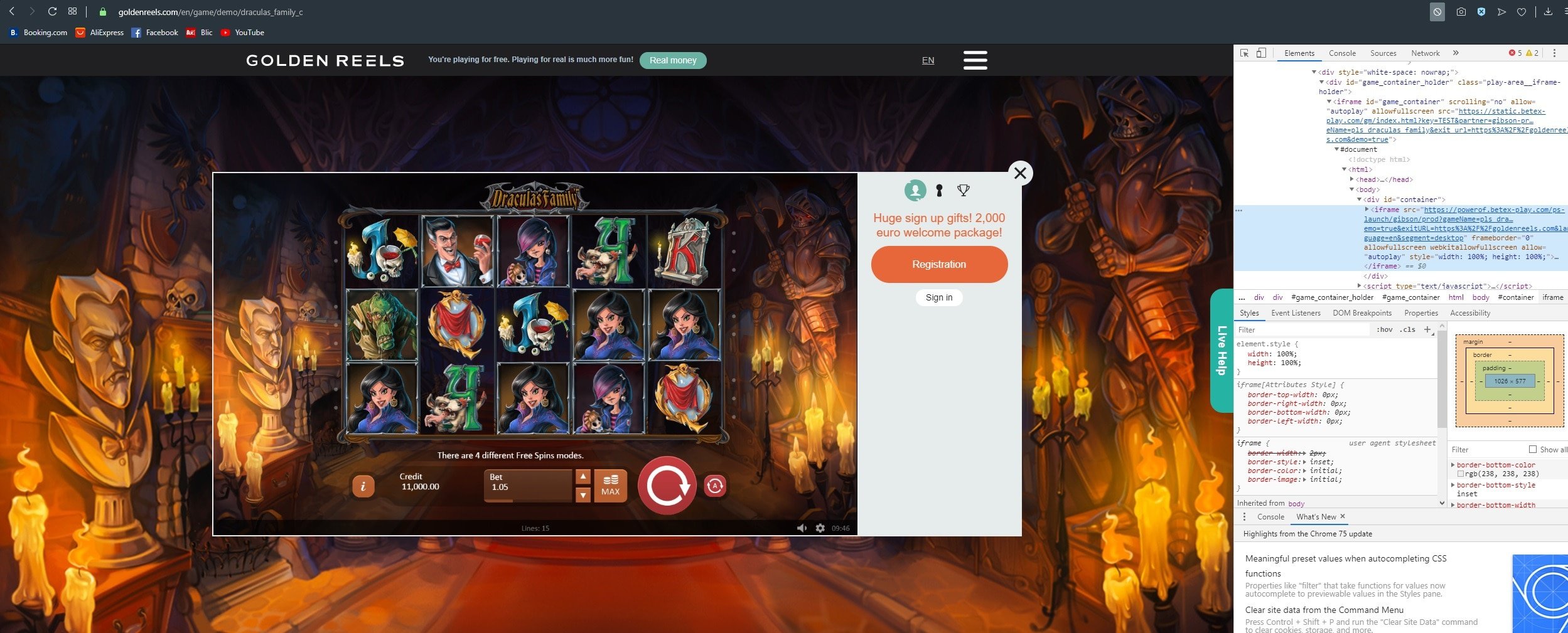 Additionally, Marvel games that are no longer available are part and parcel of their standard offering and at least two pirated servers for hosting fake games have been identified: ex.pxgmx.com and powerof.betex-play.com.
Summa Summarum
The bottom line is, steer clear of GoldenReels Casino as you would of a guy coming at you while wearing a balaclava and grinning gleefully at the sight of your wallet or purse.
LCB's slot team is on it and currently identifying the slots in order to establish what is almost a given, and that is that games on GoldenReels are indeed fake. We urge you to avoid this casino until further notice. We will keep you updated on the matters surrounding this particular unfortunate case.
"it is hosted on a pirate server and it lacks progressive jackpots"
Casino Warnings & Rogue Reports
Back to articles