Back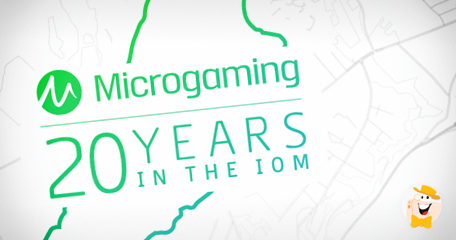 The top-tier iGaming industry behemoths, Microgaming, is celebrating two decades since the brand's inception of their Isle of Man operations.
The company, that has relocated to this British island in April 2001, has since become the leading online gaming content supplier and aggregator, having heavily invested in their talented workforce, cutting-edge headquarters and community in general.
Part of the Community
Microgaming has, over these 20 years, emphasized the importance of social responsibility and giving back to Isle of Man - their rightful home.
To this end, the company has contributed over GBP 3.5 million to local projects, which also includes GBP 875,000 for healthcare initiatives.
It was in 2014 that company launched the overarching CSR scheme called PlayItForward. It has been the backbone of hundreds of valuable causes, events and happenings under the People, Place and Planet banner.
Microgaming's team nominates causes to support each month and gives over 3,000 hours in volunteer time.
Helping the Needy
The local community has supported these Microgaming events over the years by attending and actively participating in them. The developer's Douglas Soapbox Race and Lighthouses Challenge have attracted hundreds of entries and spectators every year.
PlayItForward has help fund costs of Isle of Man's 24 talented students, ten of which get financial assistance.
Microgaming's Isle of Man squad used to count only 5 members - now there's more than 180 of them. These are all industry specialists across a variety of functions. To accommodate their growing collective, the enterprise has moved to their purpose-built offices in 2017 near their former offices in Circular Road.
Coming a Long Way
Their five-level office, that further cements the brand's commitment to the island, remains the only privately-owned premises on the island. The leading supplier owns the ISO 14001 certification for environmental management in 2020.
Microgaming's CEO, John Coleman, remarks on the happy occasion:
"We've come a long way since putting down roots here in 2001. What began as a handful of people all those years ago has flourished into a diverse, talented and passionate team, and I'm proud of the success and growth we have achieved together. I'm also proud of our collective commitment to supporting the island's community, and that the local community has engaged so actively with the various events we support."
Source:
"Microgaming celebrates 20 years in the Isle of Man", microgaming.co.uk, April 21, 2021.
"two decades since the brand's inception of their Isle of Man operations"
General Gambling News
Back to articles