Back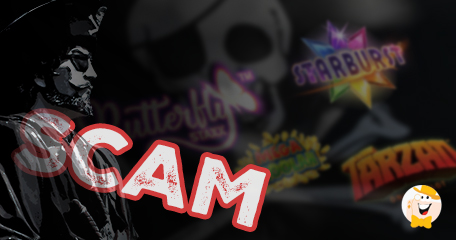 Have you ever heard of Welcome Partners casino brands? For your sake, we hope not, because what we discovered about them will shock you. This is not the first, nor will it be the last rogue report in the annals of LCB, but it is the WORST case of chronic corruption ever to spread across the industry. What these people are doing gives a whole new meaning to theft and hypocrisy.
Let us give you a bit of a backstory first. As you already know, LCB has purchased Affiliate Guard Dog recently, and naturally, we are in tune with everything that transpires over there. One day, not too long ago, the Welcome Partners group signed up an account and started advertising their affiliate program. Having never heard about the network, we ran a background check and nearly fell off our chairs at the sight of their brands.
Fake from Top to Bottom
The network is comprised of 12 casinos, cheap-looking, run of the mill websites servicing the Eastern European market, mainly targeting Russian and Ukrainian players: Club Vulkan, Vulkan24Club, VulkanStavka, GMSDeluxe, PharaonBet, MaxBetSlots, VulkanStars, SlotoZal, VDeluxe, JoyKasino, Admiral777 and ElDorado24. All of them operate without a license, and all offer fake software! At first glance, they seem like your typical piracy group, but in reality, they are so much more than that.
Stealing Good Names
Even their names are plagiarized! Notice how most of the brands have the word Vulkan in the title - it is stolen from an old and respected German company with a chain of land-based slot parlors and betting shops, some of which have been or are still open in Russia. They went so far as to appropriate their logo as well, using the same font and colors, except for the Cyrillic alphabet. Admiral, MaxBet and ElDorado are reputable online operators. This is apparently done to inspire a connection between the companies, or to offer some sense of familiarity which few players would think to question.
Each and every game offered by all 12 websites is fake and hosted on the casinos' own domains, or unknown pirate servers like http://xxxx.monkeyboxsrv.com/. The majority of software is made up of falsified versions of Novomatic and Igrosoft slots, both very popular in Russia, but we also came across Net Entertainment, Microgaming and Playson games, which they laughably call Playsoft! Some sites, like GMSDeluxe, offer a download client, despite the fact that the featured games in their original versions exist only in instant-play format.
Evidence of fake NetEnt games at Admiral777: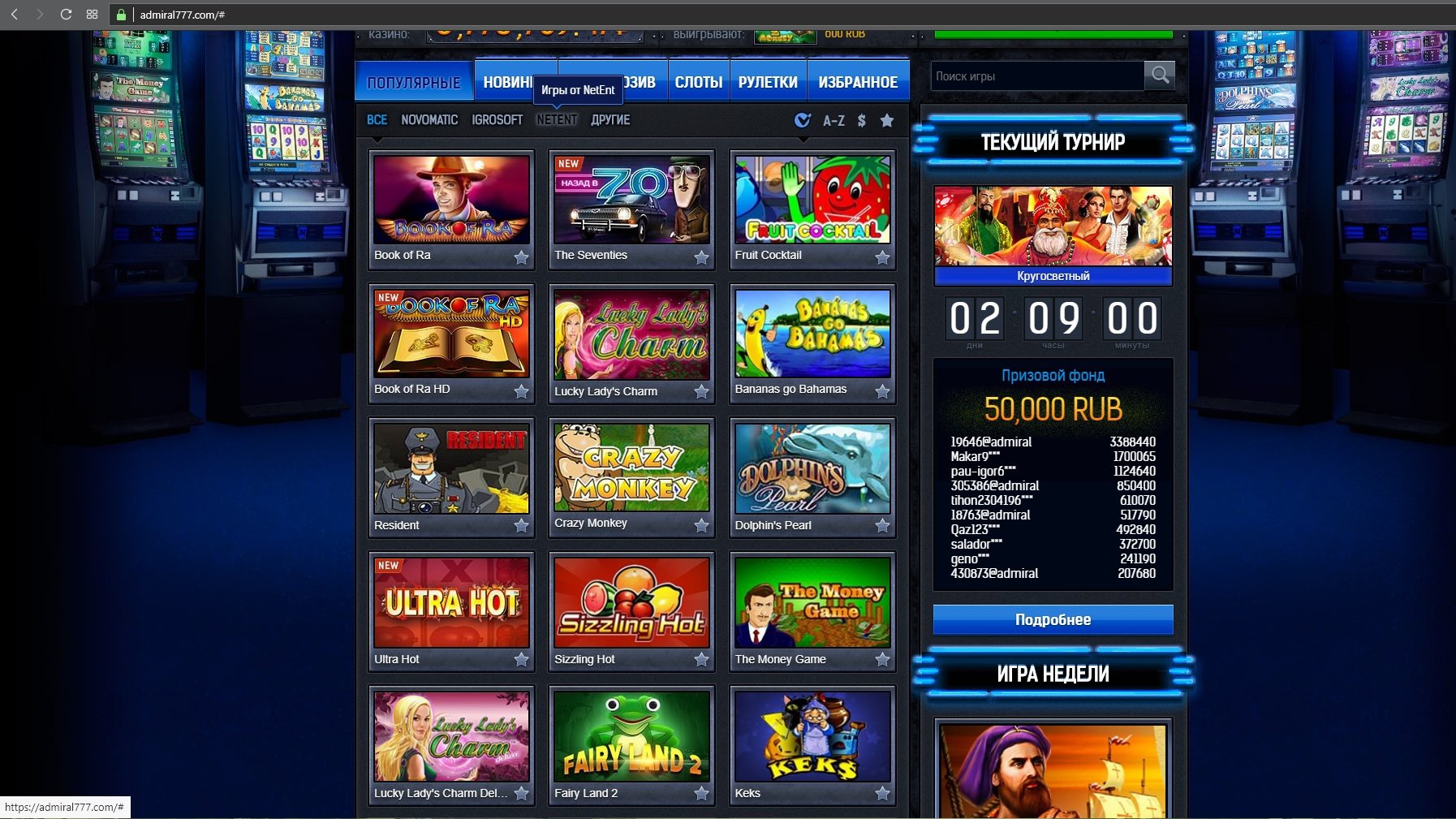 Fake Novomatic Book of Ra at ClubVulkan: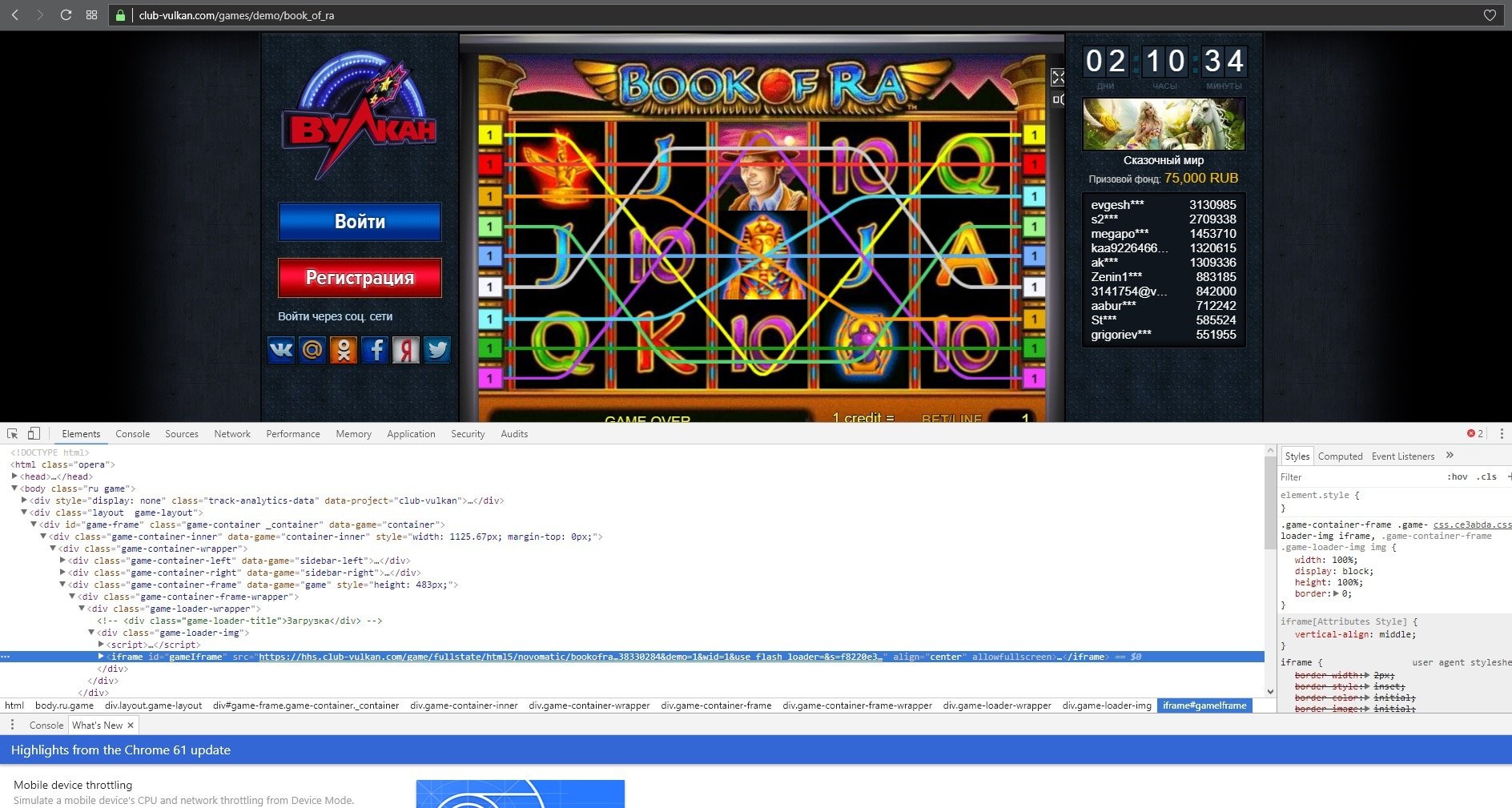 Fake NetEnt's Piggy Riches at PharaonBet: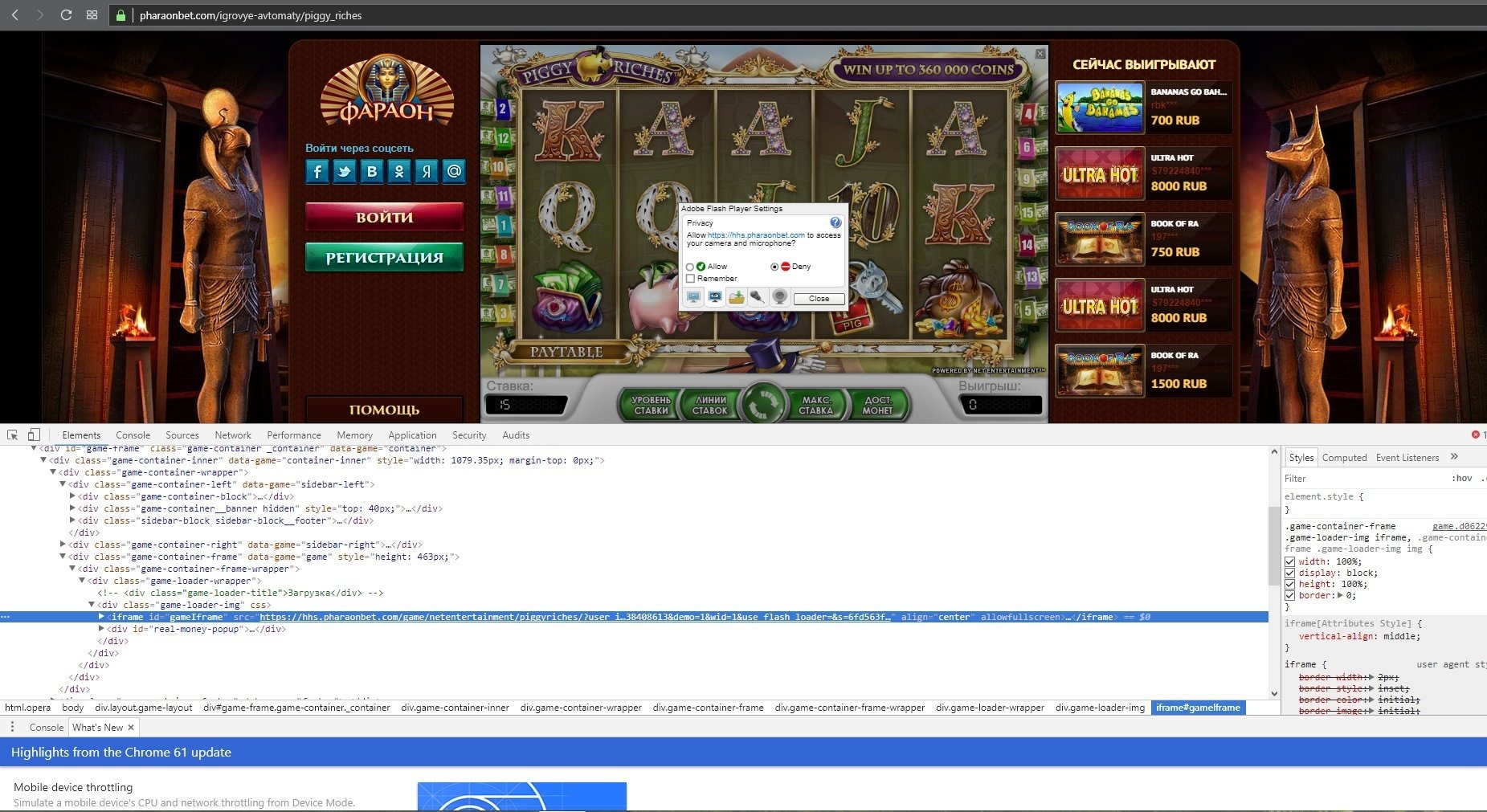 ​A New Kind of Piracy
What makes these Russian crooks unique among rogue groups, is the presence of bizarre games they themselves invent using some of the artwork and graphics from original versions, and mixing it with their own pirate programming. Surf Fever is one such title, an unlikely patchwork of NetEnt Wild Water slot's graphical material and altered mechanics. Another example is Gonzo's Quest Extreme - obviously based on the original NetEnt creation, but otherwise bearing no resemblance to the genuine player-favorite release Gonzo's Quest.
Pirated Gonzo's Quest Extreme at VulkanStars: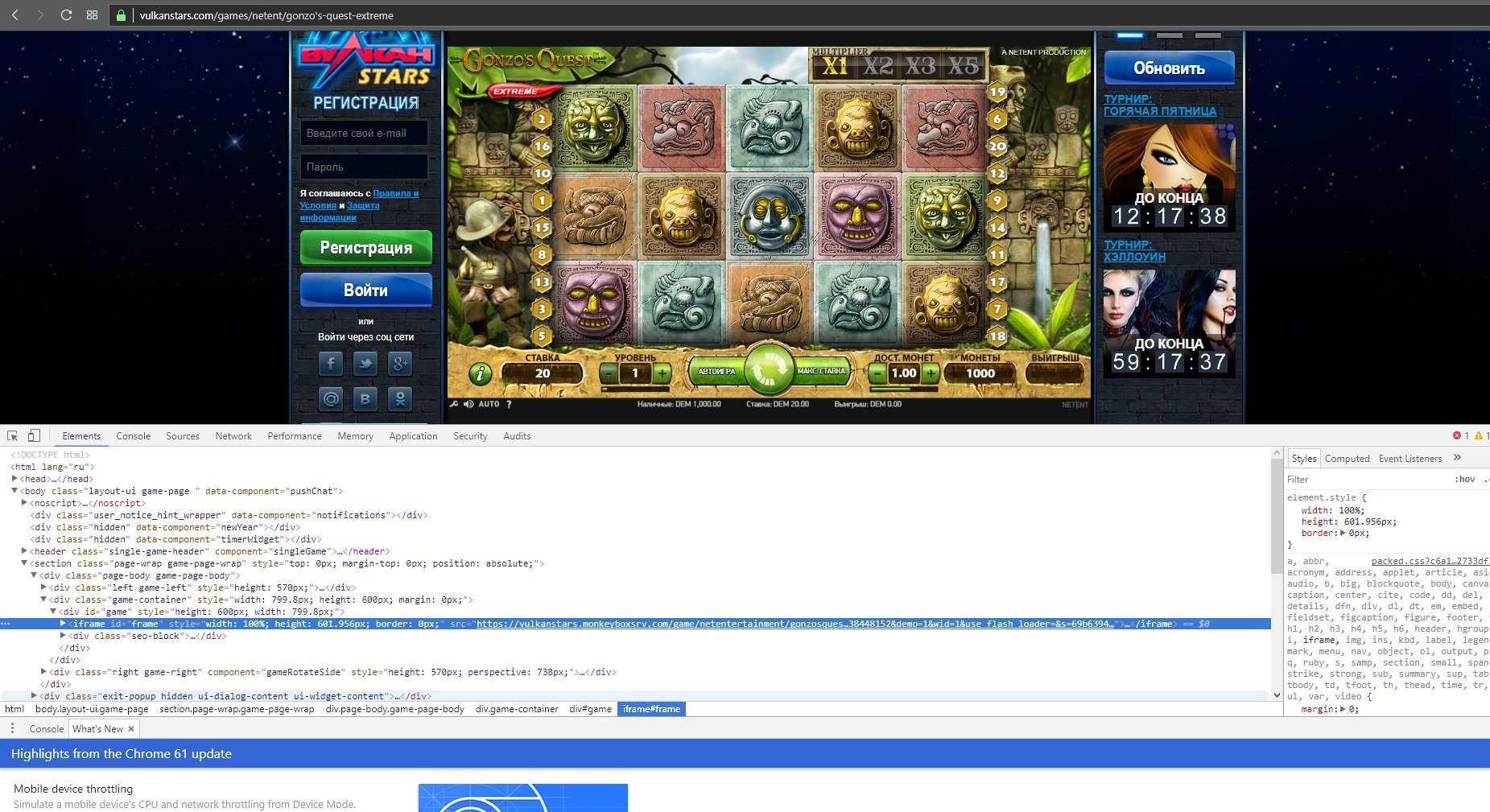 Surf Fever fake launcher and game at GMSDeluxe: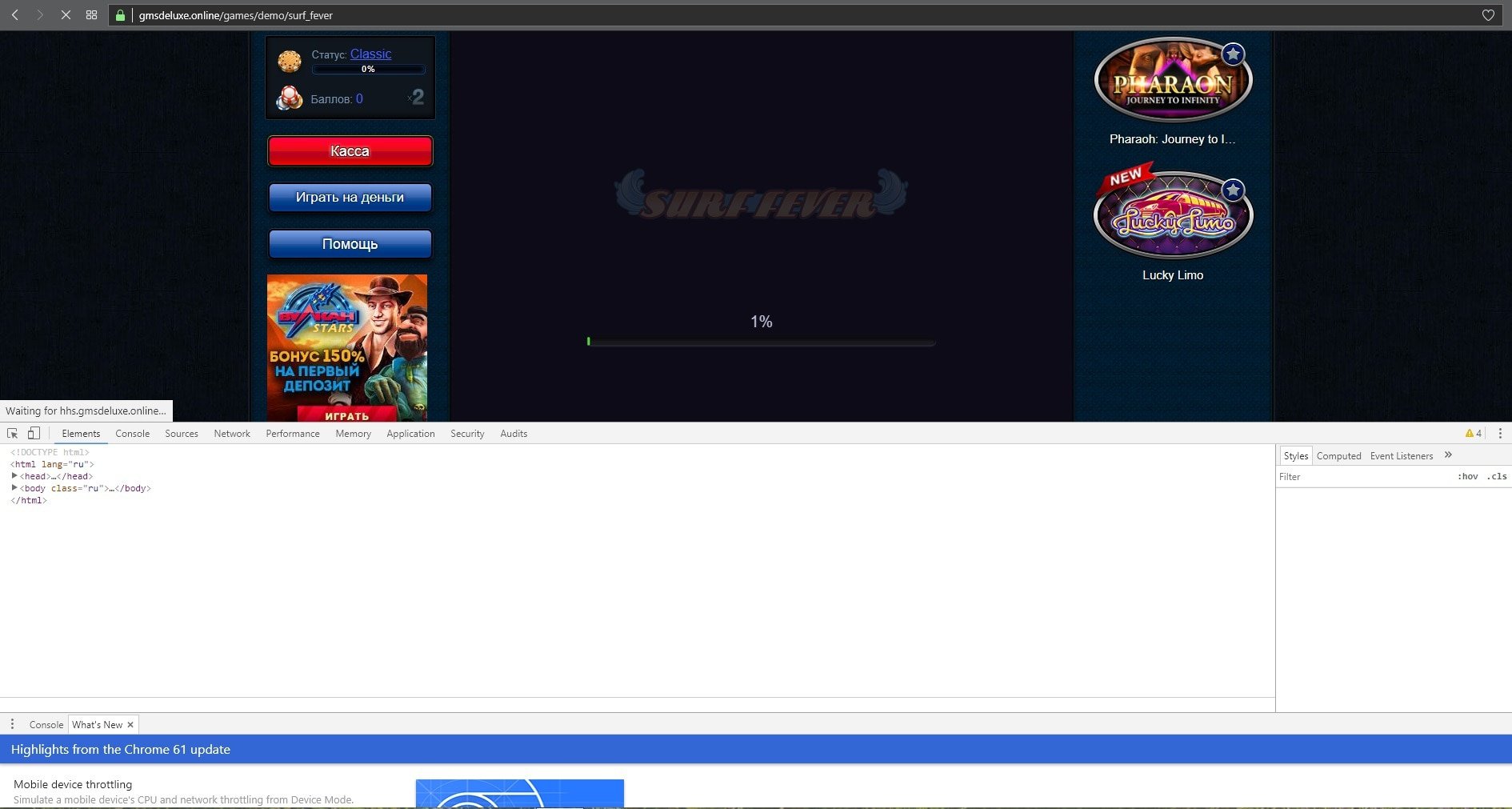 Though the entire Welcome Partners network is unlicensed, some of their brands attempt to mask this fact by offering false license information. Clicking on the supposed license logos leads to a new, black webpage where only the brand's fake Vulkan logo and the words ''licensed'' are displayed in green, bolded letters.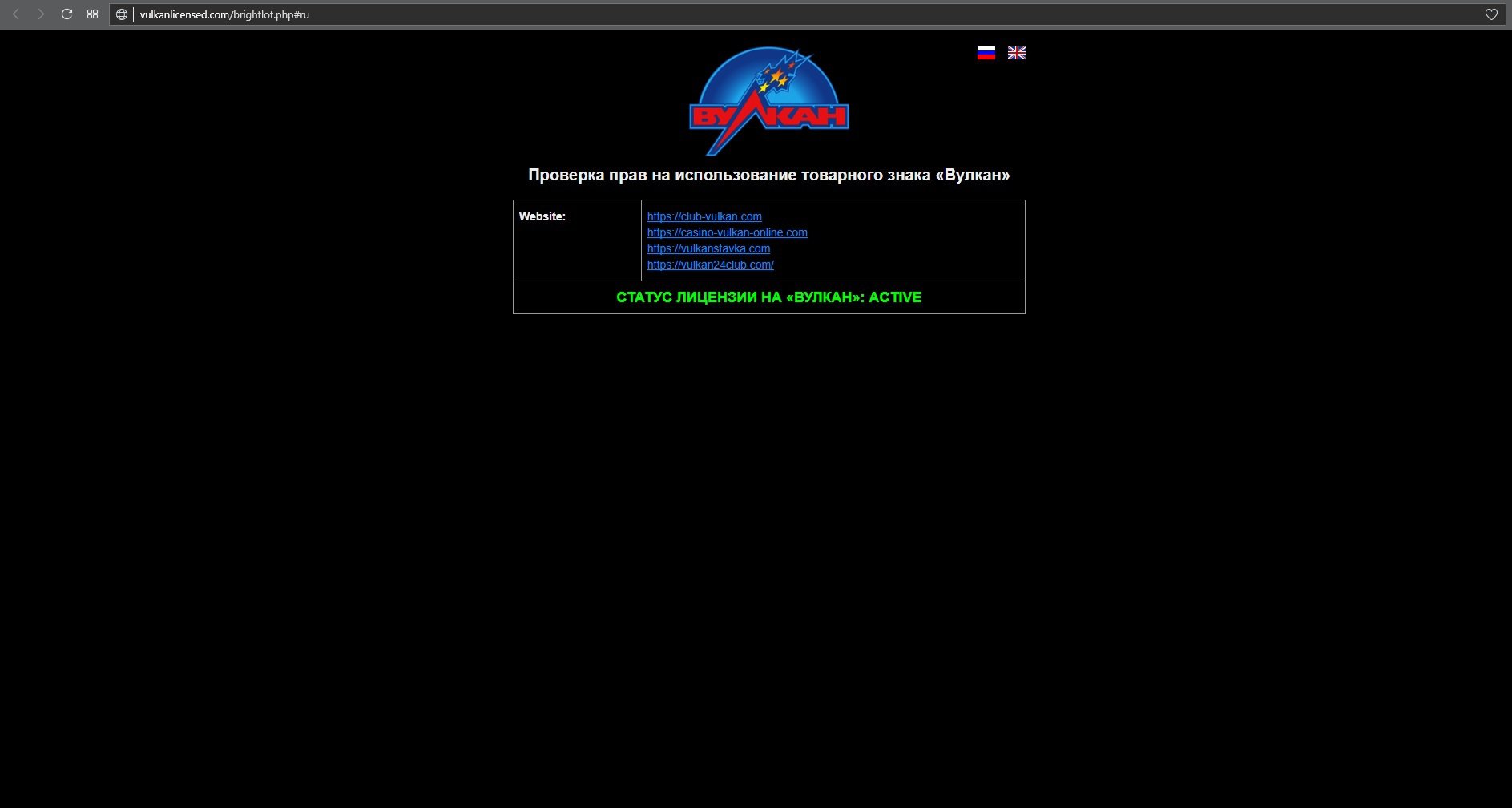 It is possible this group runs even more outlets than the 12 we know off, but we can't find enough information to confirm our suspicious at the moment. The fact is their websites are stuffed to the brim with banners leading to sister casinos. Amazing how bold they really are, promoting their program on one of the best known and respected affiliate websites, all the while knowing that anyone with a hint of experience in iGaming can easily see through their farce. We credit their prominence to the lack of legal control in the online industry, but primarily to the indifferent attitude most genuine providers have when it comes to software piracy - they simply don't care what is being done with their products on the black markets.
This report should serve as a warning to everyone, however our Russian and Ukrainian fellow gamblers must be especially vigilant! As you can see, some in this industry have sunk to the darkest depths of depravity, and couldn't care less about the damage they're causing to honest players, or if the whole community knows about it: easy money is at the bottom of this problem, and there will always be someone new and inexperienced to deceive.
"they seem like your typical piracy group, but in reality, they are so much more than that"
Casino Warnings & Rogue Reports
Back to articles