Back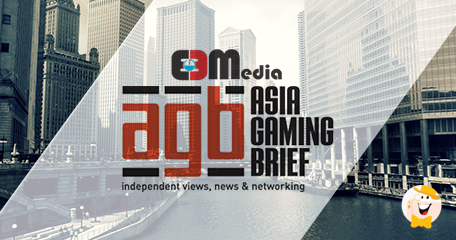 Eastern European Gaming Media (EEGMedia/EEGEvents), founder of the leading iGaming-oriented, web-based news portal throughout Central and Eastern Europe, has entered into an alliance with Asia Gaming Brief (AGB). Dedicated to delivering the latest market information regarding gaming topics in Asia, the company will work together with EEGMedia to focus primarily on information provided across media networks to catapult interest among the varying online gambling sectors. In addition to being advantageous to both companies, the partnership further benefits their partners, which will now enjoy an expansion into the Asian and European markets.
"We are keen to start being an active promoter of the Asian markets and look forward to serving our visitors with news about the updates they can find at the events organized by Asia Gaming Brief. After successfully implementing our channels of distribution we can say that we now serve contents on a higher scale and being able to partner with different regions of the globe will have a positive impact in the industry," stated, Founder and Head of Business for EEGMedia/EEGEvents, Zoltán "Hawkie" Tűndik.
Asia Editor and Project Director at Asia Gaming Brief, Felix Ng, added, "We are always more than happy to support important industry events both in Asia and abroad. With this partnership, we hope to be able to facilitate a closer exchange of information between Europe and Asia."
AGB is known for its organization of several gaming-focused events throughout Asia, including the annual ASEAN Gaming Summit, Asia Gaming Awards, and AGSocial Networking events.
Source:
"EEGMedia/EEGEvents engages in strategic partnership with Asia Gaming Brief", calvinayre.com, August 22, 2017.
"the company will work together with EEGMedia"
General Gambling News
Back to articles