Back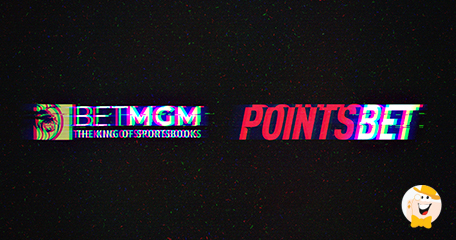 Alcohol and Gaming Commission of Ontario Serves Monetary Penalties
While BetMGM and PointsBet may be among the first gaming operators to launch their betting platforms in Canada, Ontario's regulatory agency remains committed to responsible practices and integrity, issuing these two brands a monetary penalty for alleged infractions with advertising.
In order to protect the public interest, the Alcohol and Gaming Commission of Ontario (AGCO for short), has served both internet gaming operators with notices of monetary penalty in the range of $48,000 and $30,000 respectively.
Advertising of Inducements Not Allowed
As in every regulated jurisdiction and online gambling sector, a set of standards is put in place to protect its players and residents. When it comes to Ontario, these policies include clear restrictions on the advertising of inducements, bonuses or credits, except when they are on an operator's site.
In addition, direct advertising and marketing issued after receiving active player consent is also forbidden. According to the AGCO, standards require that "all operator marketing, advertising and promotions must be truthful", not mislead players or misintreprete products.
Moreover, the advertising materials must not imply that chances of winning are increased in proportion to what a player is spending.
As mentioned earlier, BetMGM Canada has been penalized with $48,000 for their alleged failure to comply with standards issued by AGCO. The other operator, PointsBet Canada, has been fined with $30,000 for their alleged failure to comply with the same standards.
Earlier in June 2021, BetMGM refused to pay out $3 million win to a woman due to a glitch.
Although it opened only recently, Ontario is one of the only jurisdictions in the world to prohibit broad public advertising of bonuses.
"The AGCO holds all registered operators to high standards of responsible gambling, player protection and game integrity, and monitors their activities to ensure they are meeting their obligations under Ontario's Gaming Control Act and the Standards," commented Tom Mungham, chief executive officer and registrar at AGCO.
The Alleged Gambling Inducements
As reported by the regulatory agency, BetMGM posted the following on April 4, 2022, and later, tweeted again on April 11, 2022:
A "$250K Launch Party" advertisement, including a contest where the first-place winner gets $100K in casino bonus
Among other advertisements were also offers of a $10 casino bonus in return for a $25 bet on April 4, 2022, and so forth.
PointsBet Canada advertised during the period of April 4, 2022 to April 21, 2022, posters on GO trains and in multiple products with an inducement to play for free.
Some of the latest software providers to join Canada's most populous province are Armadillo Studios, Wizard Games, Gamomat, LeoVegas, Evolution, Microgaming, Nolimit City, Play'n GO and other renowned companies.
Source:
"AGCO issues monetary penalties to BetMGM Canada and PointsBet Canada for alleged advertising and inducement infractions", agco.ca, May 3rd, 2022.
"policies include clear restrictions on the advertising of inducements"
Gambling Law & Society News
Back to articles