Back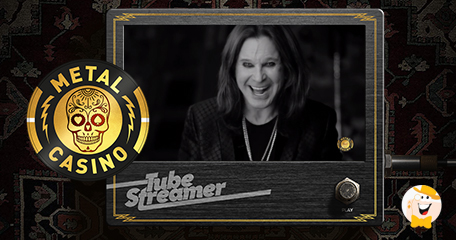 Metal Casino - renowned betting site for hard rock fans and metal heads has recently announced increased marketing outreach with its newly appointed brand ambassador, Ozzy Osbourne. The mega influencer and legendary singer of Black Sabbath will be featured in several promotional videos and play various casino games while talking about famous musicians including Slash, Jimi Hendrix and Lemmy.
Starting February 26th, the exclusive campaign will be primarily concentrated on social media sites like Facebook and Instagram. Since its launch in August 2017, the casino has been very successful worldwide, however, a boost of presence in the UK is the company's new strategy, since Ozzy is a major influencer in the UK, primarily through his own channels.
As a reminder, Metal Casino travelled to Culver City, Los Angeles only a month ago to make some exclusive shots with Ozzy, including an extraordinary interview about Motörhead, Guns 'n' Roses and iconic guitar player, Jimi Hendrix. In the video, Osbourne reminisces about his late friend Lemmy Kilmister, famous guitarist from Slash and the world's most influential electric guitar player of all time, Johnny Allen Hendrix, better known as Jimi. The Prince of Darkness also presents the legendary Rainbow Room and uncovers taboo stories about The Beatles and his remarkable guitarists.
The show is only half-hour long and it will be divided into five episodes. Each social media channel will feature one of the episodes, so it's important to like or follow the company's page. Also important to mention is that Ozzy will be giving away signed prizes to lucky lottery winners!
Thanks to Ozzy's professionalism and pure commitment, the casino will reach out to a larger number of music and gaming fans, according to chief marketing officer, Clas Dahlen. A combination of epic rock documentaries and elements of the casino will offer a unique show which will probably go viral, adds Dahlen.
Equally important are brand's top hard rock stars and future influencers, Scott Ian from Anthrax, David Ellefson (Megadeth) and Lord Ahriman – renowned Swedish musician and composer (Dark Funeral). Staying true, relevant and dedicated is the company's main mission, so keep on bangin' and don't forget to watch this unique masterpiece.
"its newly appointed brand ambassador, Ozzy Osbourne"
Promotions & Bonuses
Back to articles