Back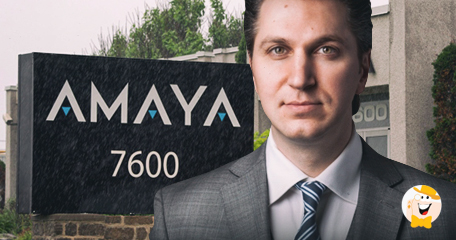 Amaya Gaming has officially been approved for it rebrand to The Stars Group Inc., and the decision was reached at the brand's annual meeting in Montreal this past Wednesday. The idea to rebrand was developed in an effort to more significantly represent its leading PokerStars brand, and is planned for completion by August.
The decision also entails the brand's relocation to Toronto, a move intended to "more effectively manage its business and affairs." The move to Toronto, which will take effect in July, is also believed to be an effort to accommodate new CFO, Brian Kyle. The team in Montreal will be condensed to a smaller finance team, with about 15 employees, positioned in Griffintown. Amaya CEO, Rafi Ashkenazi, commented that if Kyle "wants to revise the way the Montreal office is structured, he can."
Among all the recent changes, Amaya also recently appointed Jerry Bowskill as its latest chief technology officer. Bowskill comes with experience as an employee at both Playtech and Scientific Games, a trait he shares with CEO, Ashkenazi, who spent time with Playtech as well.
At this past Wednesday's annual general meeting, Ashkenazi expressed the brand's interest in delving into India's online poker market, and referred to it as "quite an exciting market," particularly due do its high smartphone penetration. In fact, Guy Templar, Amaya's chief operating officer has had negotiations in the works with a licensed Indian operator. At this time, the identity of the operator remains unknown.
Source:
"Amaya shareholders approve rebrand, shifting HQ to Toronto", calvinayre.com, June 21, 2017.
"Amaya also recently appointed Jerry Bowskill as its latest chief technology officer"
General Gambling News
Back to articles