Back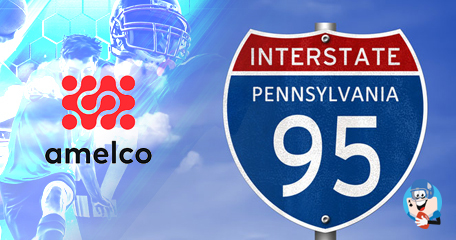 Global sports betting platform provider, Amelco, will further its presence in the regulated U.S. market after receiving a conditional sports wagering manufacturer license from the state of Pennsylvania. The company is also working with testing agencies to obtain third-party certification of its system as it prepares to secure additional partnerships in the coming weeks.
Paul Manning, Amelco's chief executive, said:
"I am delighted to confirm regulatory approval from the Pennsylvania Gaming Control Board. This is a major milestone in terms of Amelco's growth, and for the US, represents yet another landmark achievement as part of our extensive plans for expansion.
"We look forward to announcing plenty more news in regard to US launches in the months to come."
The company is also operating in New Jersey, powering The Stars Group's BetStars brand, which was just replaced by Fox Bet and will be soon come to Pennsylvania.
The UK-based provider set up Chicago-based Amelco USA arm, following the wealth of opportunities presented by NJ's successful case resulting in the repeal of PASPA in 2018. They recognized the possibility of additional states jumping on the sports betting train and the American division would be ready to support requests for upcoming retail and mobile sportsbook options.
Amelco is also taking on fantasy sports...
...via its partnership with Fantasy Sports Interactive (FSI). This deal marks the first time the company integrated a fantasy sports betting solution into its platform offering through the use of mathematical and statistical models in combination with machine learning.
As a result of the contract, Amelco also gains access to FSI's fixed odds fantasy product as well as its range of skill games and pool betting options.
"Amelco is very pleased to announce our partnership with FSI and we look forward to offering FSI's innovative fantasy content to our existing and new customers worldwide," said Manning.
"The FSI product is a novel addition to the growing and already large list of third party products and feeds integrated to the Amelco platform."
With regard to the partnership, FSI chief executive, Dennis Tsalikis, said, "At Fantasy Sports Interactive we are most proud to enter a partnership with Amelco – a pioneer in bespoke trading and sportsbook solutions, supplying top gaming operators such as Flutter, GVC and The Stars Group.
"We are highly confident that this powerful collaboration will highlight our product value and expand our horizons."
About the Company:
A number of milestones have quickly propelled the company into the lead position it's in today. Since 2006, Amelco had launched a range of products for the financial industry, sports betting and more. In fact, Amelco's first sportsbook went live in 2010. White label followed in 2017 and the American gambling market was next on the list with its initial entry via licensing in the state of New Jersey and soon to be Pennsylvania.
Gambling Law & Society News
Back to articles