Back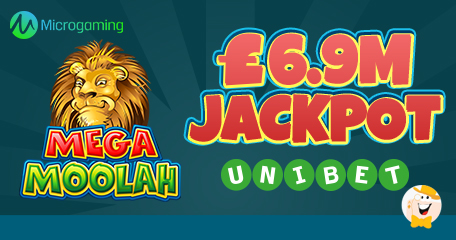 If I had a dollar each time a progressive jackpot was won on the Mega Moolah video slot, I would also be a millionaire. Luck can be a character's best feature or friend, but also a very cruel mistress. It can make even the most confident players pretty disbelieving, but this time, it is quite the opposite.
An unknown Unibet player has won the same £6.9 million jackpot (€7.7 million) as the one from April 2016, when a different player hit the exact same sum. This is the fifth-largest jackpot prize at the casino, whose platform runs on Quickfire software.
The brand, although lighter for a couple of millions, is thrilled with the win of this size, as it brings fantastic marketing potentials and encouragement for future players. Even the head of the casino, Cristiano Blanco, is delighted to hear that one of the customers has won such an incredible cash prize. The Kindred Group aims at delivering safe and high quality entertaiment services, which could make players not only rich but happy.
The mother of all slots, Mega Moolah, has obviously become the most sought-after online casino game, after so many life-changing prizes have been won. As a reminder, an Canadian player struck the progressive jackpot last year, hitting an incredible $11 million dollars! A similar jackpot was also won in New Zealand in June 2017, totaling NZ$10 million, but the biggest winner of all times is certainly a UK player who claimed the £13.2 million jackpot in October 2017.
The more money is won on this slot, the more publicity and free marketing it gets. Its makers, Microgaming and Quickfire, have always wanted to create a game that would bring something for everyone. It seems that their philosophy has paid off, big time.
"This is the fifth-largest jackpot prize at the casino"
General Gambling News
Back to articles