Back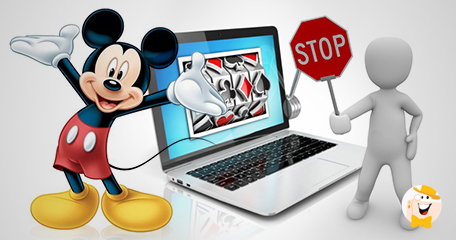 Anti-gambling initiatives in Florida have been working on accumulating more than 100,000 signatures against the expansion of online casinos in the southern part of the state, and Disney is one of the main contributors. The constitutional amendment needs at least half a million signatures to be placed on the 2018 ballot, and if elected, it could give more power to the Sunshine State's citizens to limit casino gambling.
Several anti-gambling organizations like, "Voters In Charge" and "No Casinos," are working day and night in order to reach their goal and meet the deadline before the end of the year. A lot of money has been contributed in the past months, which has helped speed up the process, and there are more than 300,000 signatures waiting to be verified. The petitioners and voters are hoping that the exclusive right of making crucial decisions about gambling in the state of Florida could finally become theirs, thus putting the politicians aside.
Disney has been fighting the expansion of online casino gambling for some time now, and their generous contributions have helped a lot in this matter. Their donations are counted in millions, and most of it was used for promoting politicians who confront gambling and for verifying signatures.
The ballot placement initiative was approved by the Florida Supreme Court, although its headline doesn't clearly imply that the amendment could affect slot machines, which make up the core of online gaming. Also, there are no state laws that could specifically empower the counties to organize referendums for the intent of ruling out video slots. It is also specified that a county is not eligible to hold a referendum which would allow the Division to issue licenses.
The plans for a resort complex with a casino in the southeast part of Florida have to be put on hold for the time being, at least until the amendment has been entirely introduced to the court.
"Disney is one of the main contributors"
Gambling Law & Society News
Land Based Casino News
Back to articles