Back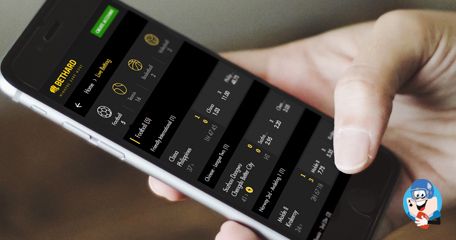 As if all the online gambling legislation of late hasn't been headache enough, Apple swoops in to make things even more difficult for operators. On June 3rd, the tech company published its latest guideline update, which cuts off access to real money gambling for iOS users. Well, not entirely, but it specifically requires "appropriate for code that's embedded in the binary and can be reviewed by Apple," which means iGaming operators must launch dedicated iOS apps made available in the App Store. 
Not only does this cover sports betting, but also any form of gaming involving real cash such as bingo, casinos, horse racing, lotteries and the like. Nonetheless, this update is sure to have online bookies scrambling to develop and comply or face removal.
Football Fans Beware:
NFL fans are faced with new blockades preventing them from placing bets on football games unless the bookies can create a solution sooner rather than later. The season happens to kick off right around the time Apple's rules kick in.
Digital Marketers Weigh In:
According to digital marketing agency, Degree 53, "Three months to build a fully featured native sportsbook app from scratch for a major operator is a massive undertaking and potentially unrealistic. It will require sizable and skilled native development teams to ensure all functionalities are fully compliant. However, operators with less complex products may be able to meet the deadline if they start now."
The following is the official Apple guideline updates posted as of June 3, 2019 and effective September 3, 2019:
Guideline 4.7. HTML5 games distributed in apps may not provide access to real money gaming, lotteries, or charitable donations, and may not support digital commerce. This functionality is only appropriate for code that's embedded in the binary and can be reviewed by Apple. This guideline is now enforced for new apps. Existing apps must follow this guideline by September 3, 2019.
Native apps will perform better than non-native apps, however, operators are likely unhappy with the price tag associated with development. While Apple will reject new apps featuring HTML5 games that don't meet the requirements, the tech company will also apply the guidelines to apps currently accessible in the App Store.
Pennsylvania Close to Launching its Sports Betting App
PA sports betting was recently legalized with apps expected to launch this summer, but they've also been held up by Apple. According to playpennsylvania.com, "more than one operator is having trouble getting their apps into the app store. That makes launching any online gambling product suboptimal, as they would be going live with only a direct Android download and a mobile-optimized browser interface. Then, bettors with iPhones would not have a mobile option".
Should mobile gamblers turn to Android? Only time will tell.
Gambling Law & Society News
Back to articles