Back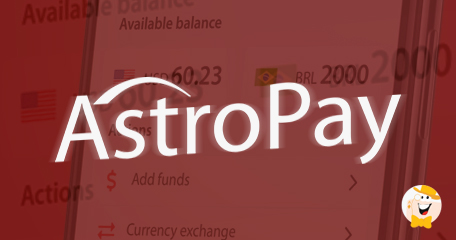 After supplying Asia, Africa, and Latin America with its online payments solutions, the global leader in this area, AstroPay, now has committed teams working across the three western European countries, including gaming businesses.
Online payment solutions for esports and gaming merchants company decided to initially offer its service to customers in UK, Spain, and Portugal, following feedback from clients who expressed interest in reaching users from these countries.
Following a phase of notable growth for the business, seeing its users and merchants increase exponentially, the company, founded in 2009, has assigned teams working across Europe to ensure it maintains a strong understanding of customers' needs in those three regions.
A Reflection of Strength
According to the CEO of AstraPay, Mikael Lijtenstein, more than 2 million users are already benefiting from the company, along with 500 merchants and via more than 200 payment methods worldwide. He stated:
"Our decision to launch in Europe is a reflection of the strength of the business, and we are thrilled to be expanding our pioneering digital payment solution to customers in Europe – starting in the UK, Spain, and Portugal – which forms the next stage of our wider global expansion plan."
He added that the European market comes with some unique challenges, and it's very different from that of Emerging Markets:
"Europe's digital payments space is highly developed, with consumers used to having access to a wide range of solutions. Our experience in handling the specificities of different markets allows us to adapt and provide an efficient solution to all types of customers, from merchants and end users to business partners, and across multiple geographies. The differences between these markets, along with the opportunities Europe has to offer, have helped inform our decision to launch in Europe."
A Word About the Company
AstroPay started writing its history in 2009 with its product AstroPay Card, and since then, the company has spread its activity throughout Latin America, Asia, Africa, and now Europe. The company offers a global payment solution for thousands of consumers who want to shop online at international websites. Because it deeply understands the complexity of payment systems today, AstroPay has developed a digital wallet based on two pillars: immediacy and security. Boasting extensive experience in managing the specificities of emerging markets, the company can offer an efficient and reliable solution to all its customers: end users and merchants, no matter where they are located.
Lijtenstein concluded that the company has continued to grow from strength to strength, despite the disruption caused by the current health situation, and...
..."as the business ventures into Europe, we remain focussed on providing the best possible digital payment service to all our new and existing customers around the world."
Source:
"AstroPay Launches its Digital Payment Service in Europe", europeangaming.eu, August 13, 2021.
"committed teams working across the three western European countries"
Casino Banking
Back to articles